The Ultimate Donor Segmentation Cheat Sheet
| Written by
Elissa K. Miller
|

Back
As a nonprofit fundraiser, you know that your constituents are a diverse group and that each individual's donation is based on their unique experiences, motivations, and financial conditions. How can your nonprofit identify and harness this information to build even stronger support?
Communication strategies are the most successful when they take their audience's values, passions, and lifestyles into account. For example, an animal shelter's solicitation that focuses on dogs may have a greater impact on people who own dogs instead of cats.
Trying to write one perfect ask, holiday letter, or birthday note to send to your entire donor population will likely lead to disappointment and generalizations. Instead, to strengthen communication and development strategies, nonprofits of all sizes organize their overall donor populations into smaller groups, or segments, that have common characteristics.
This strategy, known as donor segmentation, is one of the most useful tactics in a nonprofit's arsenal. Getting started with donor segmentation requires that you:
To help new and emerging nonprofits and fundraising professionals, we've assembled this short overview of donor segmentation, and created the free downloadable "Ultimate Donor Segmentation Cheat Sheet."
---

1. What is donor segmentation?
Donor segmentation is the practice of separating your overall donor population into smaller groups. Instead of trying to connect with everyone in a large, heterogeneous donor population at the same, effective donor segmentation makes it possible to tailor your content so that it's most likely to resonate with each group.
Fundraising data stored in your donor database is the starting point for donor segmentation efforts. Use query and analytics tools to search your historical data to find similarities, like the frequency, amount, and time of year that donations are made. Also, consider which campaigns and appeals are most effective for different populations as well as what kinds of communication preferences donors indicated. (That's just the starting point for a donor segmentation strategy!)
Use the information you gather to determine your most successful past appeals, and look for ways to tailor both the message and its medium to build a deeper sense of connection with different groups of supporters.
What are the benefits of a segmentation strategy?
Effective donor segmentation strategies can also strengthen donor relationships and increase your retention rates. When you craft your outreach efforts to appeal to groups, you deepen connections with donors.
When a nonprofit demonstrates that it understands its donors' passions and preferences, donors feel appreciated and valued. Donors are much more likely to remain active with your organization when they feel like they're more than just a wallet.
Donor segmentation also makes it easier to ask for donations. When you know how, when, and why your supporters feel motivated to give, you can create powerful, personal, and meaningful asks.
---

2. How to Create Donor Segments
Every nonprofit has a different strategy for creating donor segments. Your strategy depends on your mission, your constituents, your programs, and many more factors unique to your organization.
The overall approach to creating donor segments isn't complicated, but it requires access to a wealth of complete and accurate donor data.
Examples of the most common donor data that can be used to identify donor segments are listed below.
Basic demographics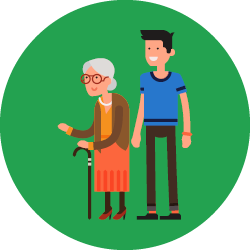 Age
Gender
Parental status
Marital status
Retirement status
Location or region
Giving preferences
Cash
Check
Credit or debit card
Online
In-person
Via direct mail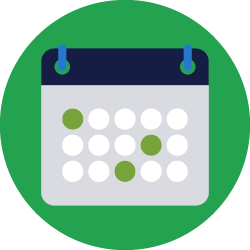 Communication preferences
Text
Email
Social media
Phone call
Direct mail
Engagement history
Event attendance
Donation history including amounts and campaigns
Donation history to other nonprofits
Volunteer attendance
Again, your organization's donor segments will be unique based on the availability of accurate and detailed donor data. After you've identified segments in your donor data, you can begin to tailor communication strategies that resonate with your different groups of supporters.
---
3. Implementing a Segmentation Strategy
After you've organized your donors into meaningful segments, you can begin creating strategies to strengthen relationships, increase fundraising success, and optimize your communication strategy.
Overall, donor segments generally fall into one of three categories:
Sociological. These points refer to a person's outward-facing identity including social, cultural, economic, and lifestyle-related traits. This category includes gender, ethnicity, and age.
Preferential. These segments are based on information that donors provide about items like preferred communications methods, topics, and types of giving.
Psychological. This complex data represents each individual's values, passions, and interests. This data is more difficult to collect and quantify than simple demographics and personal preferences. However, if you can identify what inspires each person to donate to your organization and why they feel connected to your cause, you can create outreach materials that appeal to the factors that each recipient values the most.
To create a useful segmentation strategy, you'll need as much accurate data about your donors as possible.
Organize Your CRM's Donor Information
Your nonprofit's constituent relationship management (CRM) software, sometimes known as donor management software, is the foundation of your donor segmentation strategy. Your CRM stores all available donor data and provides the research, reporting, and analytics tools you'll need to identify and act on different donor segments.
While planning your segmentation strategy, you may also need to consider changes to your nonprofit's data management procedures. If your team isn't entering donor data in a standardized way, it will be difficult and time-consuming to extract the data that you need to create usable segments.
Another important data management issue is duplicate entries. Your CRM should allow you to combine duplicate and multiple entries into a single, accurate, and up-to-date donor profile.
"Deduping" data ensures that you always use the best contact information for each donor as well as their preferred communication method. Deduping ensures that you won't send one person the same message at three different addresses, use different spellings of their name, and so on. Remember, multiple messages can be annoying and expensive (especially for direct mail).
In addition, multiple entries artificially inflate the total number of donors. This can skew your reports and potentially raise the cost of CRMs since pricing is based per-record.
Collecting quality data is key to a successful donor segmentation strategy. Remember, the best way to ensure quality data is to invest in and maintain a powerful and comprehensive nonprofit CRM.
Create Communication Strategies Based on Segments
Now that your donor community is divided into smaller groups based on commonalities, the next step is to plan effective outreach for each group. These efforts may vary based on whether you segmented your groups based on sociological, psychological, and/or preferential factors.
It should go without saying that if you segmented by data by communication and preferences, provide donors with the information or method that they prefer.
Your CRM solution can make this easier by preventing you from sending email, direct mail, or phone-based solicitations to people who indicate that they don't want to receive them.
Other options that are enabled by segmentation include:
Sending personalized invitations to donors who have a history of attending events.
Sending direct mail asks and pre-stamped return envelopes to donors who prefer donating through the mail.
Personalizing asks to emphasize different aspects of your mission, programs, and outcomes. This depends on what campaigns have inspired the donors in specific segments to give in the past.
For example, if you notice that a donor typically responds best to direct mail communication, it's a good idea to prioritize that channel for future messaging. You can even customize your fundraising letter templates to acknowledge previous engagements, giving history, particular campaigns the recipient has supported, and more.
Develop a Major Giving Pipeline Using Segmentation
Segmenting your donors can help your organization build or strengthen a major giving program because it allows you to quantitatively analyze your donor population and find opportunities for cultivation. When you segment your donor population by donation amount and frequency, you can target certain segments with stewardship efforts designed to entice those donors to increase their giving amount.
A supporter with a history of donations has already proven their dedication to your cause. This history can help you develop insights into their giving and create communications that will motivate and inspire them to offer even more support. From there, you can evaluate whether or not they are a potential prospect for a mid-size or major gift.

Maintaining Your Segmentation Strategy
Once you've identified meaningful segments of your donor population and customized your communication strategy, you may think that the job is done. But not quite!
Donor demographics, preferences, and attitudes are all likely to change over time. Because of this, your segmentation and communications must adapt to these changes to continue your success.
Because individual donors will naturally move to different segments, ensure that you have accurate data for each donor and that you refresh your entire segmentation strategy.
At a minimum, your organization should make an effort to ensure that you have accurate information. For instance, track changes to names, marital and family status, postal and email addresses, and telephone numbers.
Keeping your donor records updated offers multiple benefits. First, you can stay in contact with them more easily, which supports a successful fundraising strategy. Second, when handled correctly, keeping updated with your donors can make them feel that they're personally valued and appreciated by your organization.
In many cases, the best way to keep donor data up-to-date is simply to ask them to update their contact information and preferences.
Depending on the technologies available to you, consider asking donors new or updated questions about their interests and values. This will provide you with more up-to-date information to harness in your ongoing segmentation strategies.
---
Donor segmentation is a powerful strategy for optimizing your communication and solicitation strategies. Reaching out to donors in the ways that they like with the information that they want helps ensure that they stay committed to your cause.
If you're looking for more information about fundraising strategies and best practices, you can check out these additional resources: