Education and Group Sales Software
Doubleknot's support for education programs frees your team from juggling calendars, spreadsheets, invoices and emails so they can focus on creating memorable educational experiences for your guests.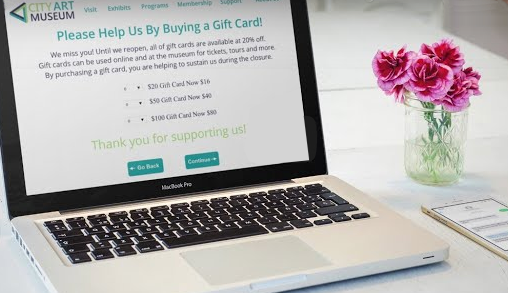 Streamline Group Reservations & Bookings
Doubleknot's reservations and booking software delivers fine-grained control of capacity, scheduling, billing, payments and check-in for group visits, field trips, tours, birthday parties and other kinds of rentals.
The 24/7 always-up-to-date availability calendar makes it easy to find and book exactly what they want with immediate confirmation of their reservation. Our turnkey configuration services ensure that your booking calendar and reservations pages meet your specifications.
Reduce Administration Time
Doubleknot streamlines routine administration so your staff can focus on higher-value services. Automatic billing reminders eliminate the need for batch invoices and manually tracking missing payments.
Color-coded admin calendars and reports ensure that every department has the information they need to plan for upcoming groups and events.
Speed Check-in and Updates
Doubleknot's integrated ticketing and check-in make fast and easy to check in groups and individuals for education programs. For group tours and field trips, you can issue and scan a single group ticket, update headcount and collect any balance due or automatically issue a billing notification for payment later.
At camps, overnights, birthday parties and other events, you can update registrations on the fly, upsell merchandise and activities and collect payment with confidence that all information is automatically updated in the database.
Boost Participation & Add-On's
Doubleknot delivers comprehensive support for upsell, cross-sell, discounts and promotions to increase sales and revenue for all of your education programs. You can offer different pricing and booking windows as an incentive for groups to visit on less popular days, and create custom packages with special pricing to increase overall participation and sales. And, it's easy to promote and sell add-ons like snacks, before-and after-care, merchandise and more during online registration, at checkin and after entry.
Give Your Patrons the Best Admissions Experience Possible
Learn how your organization can benefit from an all-in-one admissions software, and what features are most important to consider.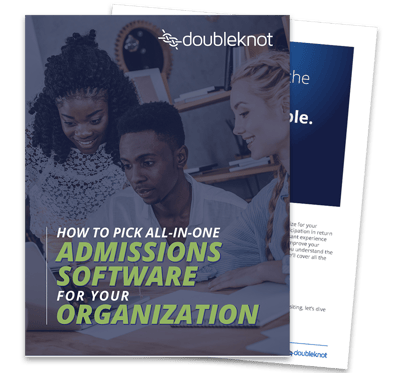 What Our Customers Say
"Doubleknot had everything we needed for camps. It was an added bonus that we could use Doubleknot for our tours as well."
Save the Bay
What Our Customers Say
"The registration on our website needed to be forward-thinking and easy for parents to use. We have that with Doubleknot."
Children's Discovery Museum of the Golden Crescent
Discover the Benefits of Doubleknot's Integrated Solution
Learn how streamlined operations can help your organization today.