Point of Sale Solutions (POS)
Sales Station is a comprehensive touchscreen-enabled POS cash register and mobile sales and secure payment solution that is fully integrated with Doubleknot's unified database. Everything you create in Doubleknot can automatically be offered for sale online, at POS cash registers and anywhere with our mobile sales app for iPhones and iPads.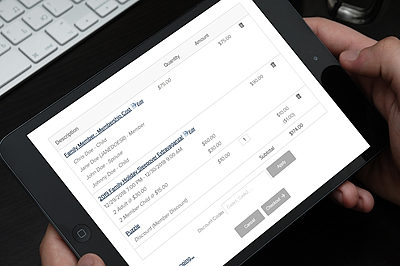 Sell & Manage Everything, Everywhere
Sales Station makes it easy to sell and manage everything you offer, including tickets, registrations, reservations, memberships, merchandise and donations. You can sell and renew memberships, add new items to existing registrations and tickets, and automatically apply member benefits and other discounts anywhere on or off your site with confidence that every transaction and interaction is recorded in the unified database and on the constituent record.
Customize to Meet Your Needs
Sales Station supports a range of industry-standard POS peripherals including EMV-compliant payment terminals, device stands, cash drawers, ticket and receipt printers, ticket/merchandise scanners. Easy-to-configure device profiles provide custom sales screens for ticketing, admissions, events, merchandise and donations.
A Complete Mobile Sales Solution
The same Sales Station app that powers our POS cash registers can turn any iPad or iPhone into a complete mobile sales and entry check-in solution. During busy periods, you can quickly deploy additional ticketing and admissions staff as needed, and deliver any kind of ticket and receipt by email, text message or printing on a supported mobile printer.
Mobile Tickets & Digital Receipts
To reduce printing costs and paper waste, Sales Station can automatically deliver digital tickets, receipts and membership cards by email or SMS text message.
Give Your Patrons the Best Admissions Experience Possible
Learn how your organization can benefit from an all-in-one admissions software, and what features are most important to consider.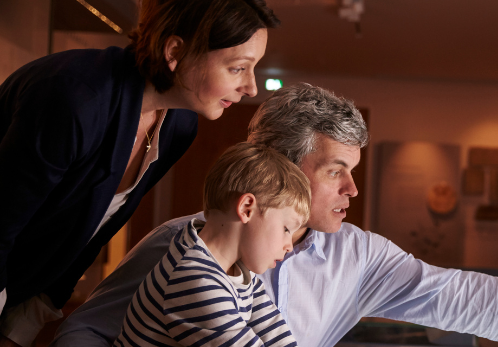 What Our Customers Say
"Doubleknot had everything we needed for camps. It was an added bonus that we could use Doubleknot for our tours as well."
Save the Bay
What Our Customers Say
"The registration on our website needed to be forward-thinking and easy for parents to use. We have that with Doubleknot."
Children's Discovery Museum of the Golden Crescent
Discover the Benefits of Doubleknot's Integrated Solution
Learn how streamlined operations can help your organization today.