NEW: Streamline Data Collection with Inline Form Fields
| Written by
Elissa Miller
|

Back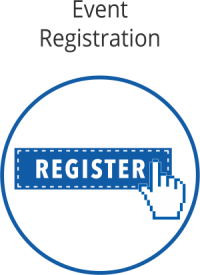 We're pleased to announce a new way to collect registrant information that can streamline the registration, reservations and membership processes for your constituents. You can now display custom form fields on the main registration page instead of requiring registration owners to complete registrant forms in another step of the process. Example: Collecting T-Shirt Orders on the Registration Page In this example, we're going to present the option to buy each registrant an event T-shirt. If the customer selects Yes, conditional logic will display a menu that allows the customer to select the T-shirt size for that registrant and add the T-shirt cost to the total amount due. In this image, the customer is asked to indicate whether they want an event T-shirt.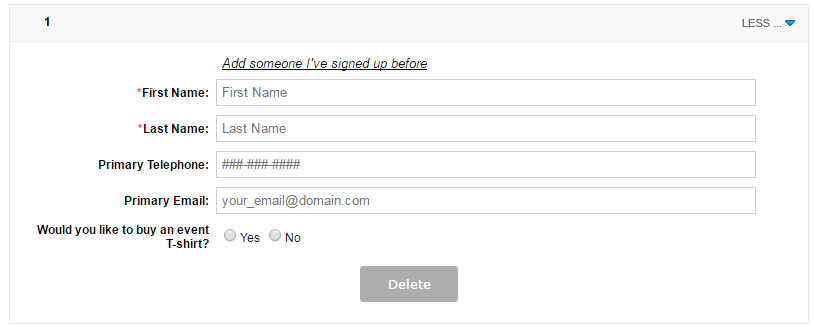 In this image, the customer indicated that they wanted to purchase a T-shirt for the registrant. As soon as they click Yes, conditional logic displays the menu to select the T-shirt size for the registrant.
In this image, the customer selected the T-shirt size. The cost of the shirt will be added to the total amount due.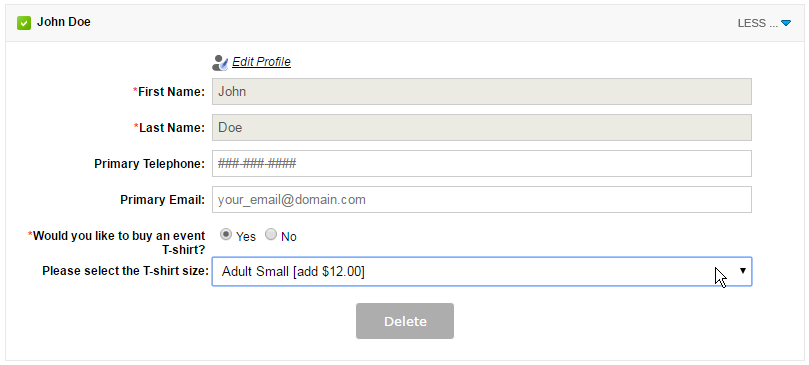 When to Use this Feature To determine if this feature is right for your event, facility or membership, ask these questions when you're planning the event registration:
Can I get this information through registrant attributes instead? If you're collecting standard contact and demographic information like address, marital status, second phone number, etc., that are available as registrant attributes, that's the right way to do it. Information entered in registrant attributes is saved to each registrant's profile and will be automatically filled in for future registrations if the registration owner uses the "Add Someone I've Signed Up Before" feature.
Is this a lengthy and/or complicated form? The inline form fields feature should be used when you only need to collect a small amount of additional information—if dozens of form fields are displayed for each registrant, it's easy for visitors to get confused and frustrated by filling out so much information before they've even entered the other registrant's names.