Get Ready Now for Year-End Giving
| Written by
Elissa K. Miller
|

Back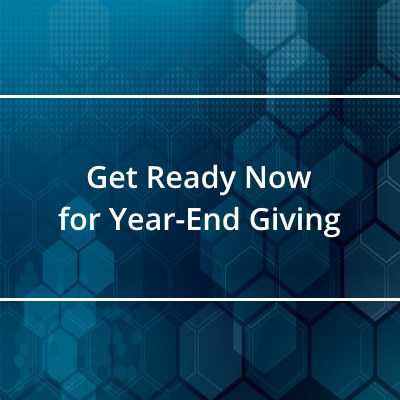 As the year-end giving season approaches, online donations are more important than ever. Here are four important steps you can take now to ensure successful year-end giving programs.
Prepare for Giving Tuesday Now
This year, Giving Tuesday is on December 1, 2020. Make sure that your Giving Tuesday donation forms reflect your organization's messaging, including the impact that the funds will make. In the United States, plan and schedule your outreach well in advance so your team can enjoy the Thanksgiving holiday.
Text-to-Give Donations
Make this the year that you support text-to-give (TTG) donations! TTG is a valuable fundraising tool for all kinds of campaigns, including Giving Tuesday and year-end giving. Contact us at Support@doubleknot.com to learn about add text-to-give donations to your Doubleknot subscription.
Ask for Donations with Every Online Purchase
Doubleknot makes it easy to ask for a charitable donation right before making payment for any online purchase. Some organizations have generated many thousands of dollars with the integrated donation request! If you already use an integrated donation request, make sure it's updated for year-end giving.
Tribute Donations
Tribute donations are driven by the donor's desire to honor someone by giving to a cause that they care about. As a result, a tribute donation may be the donor's first interaction with your organization. In addition to a personalized acknowledgment, offer first-time donors a discount, or a special invitation to an event, or anything else that helps the donor build their own relationship with your organization.