Digital Membership Cards for Android and iPhones
| Written by
Elissa K. Miller
|

Back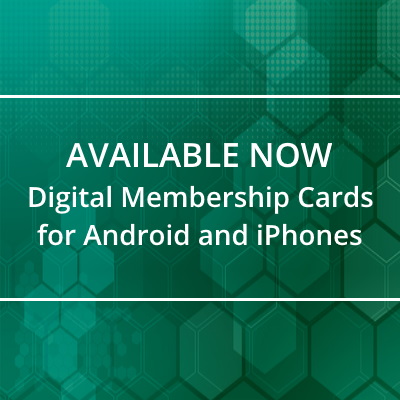 Doubleknot now supports digital mobile membership cards on Android devices. With our existing support for digital membership cards on iOS, you can now automatically issue digital membership cards that can be saved and displayed on any smartphone. Best of all, the Google Pay and Apple Wallet apps are included by default on all Android and iOS phones, so your members don't have to install any new apps and your organization doesn't need to pay for additional third-party services.
If you choose to offer digital memberships cards, here's how they work. When a new membership is purchased, the receipt contains a link to retrieve the membership card. When a member clicks that link on their phone, Doubleknot determines whether they're using Android or iOS, and displays the correct button to add the membership card to the device.
Digital membership cards for Android phones and iPhones
To learn more about digital membership cards, contact us at Solutions@doubleknot.com or click the link in the lower-left to schedule a demo.
Tagged:
ASTC
,
Children's Museums
,
AAM
,
AZA
,
Botanical Gardens
,
ANCA
,
Science Centers
,
Ticketing and admissions
,
Mobile
,
nature centers
,
Museum Management
,
Zoo management
,
Zoo Software
,
Membership management
,
Aquariums