6 Powerful Membership Management Features to Build Resiliency
| Written by
Elissa K. Miller
|

Back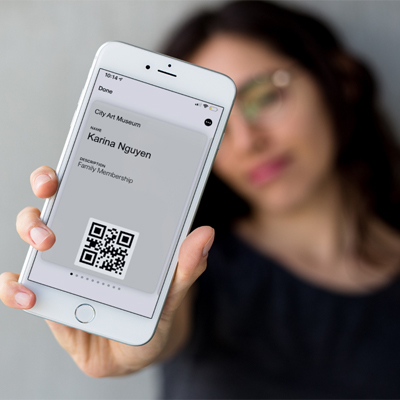 Cultural organizations are facing unprecedented challenges as extended closures and restricted reopening have caused a precipitous decline in revenue. At the same time, a mostly homebound public seeks greater engagement with history, arts and the outdoors that museums, zoos and public gardens are uniquely able to provide.
Nonprofits are meeting the increased demand for engagement with exceptional free and premium content that captivates, educates and enriches audiences of every demographic, despite operating with less money and fewer staff members than ever before.
When admissions and programs are limited or postponed, museums and similar nonprofits are finding new ways to generate revenue to support their new programs. Many are revamping their membership programs to create easier points of entry for all kinds of audiences and capably usher new and especially nontraditional members along the path from transactional memberships ("I joined because I want the benefits") to philanthropic memberships ("I joined because I believe in the mission").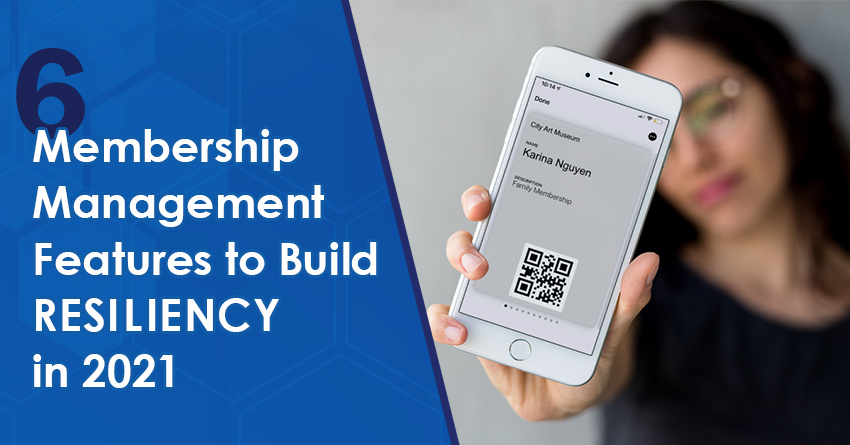 Membership management solutions must keep pace with these changes and make it easy to support all kinds of memberships, benefits and interactions. At the same time, shrinking budgets require cost-effective solutions. Here are six important features to consider when evaluating membership management software to support the new normal:

New Membership Types
Organizations are finding creative new ways to engage the public online, from behind-the-scenes tours to curator-led talks, social mixers and more. Most are planning to keep creating rich digital content even after they reopen, and they're creating new kinds of affordable memberships—including "digital-only memberships"—that offer meaning and value to audiences not only during COVID-19 but also to elderly or geographically remote individuals who may not be able to visit even after restrictions are lifted.
An ideal membership management solution makes it easy to create and manage new membership types with different benefits and privileges and a clear upgrade path to cultivate greater engagement and support.

Flexible Extensions and Grace Periods
Most cultural organizations have committed to extending every traditional membership by the length of time that they're closed to the public. In many parts of the country, reopenings are being rolled back or postponed due to rising rates of infection.
Reprinting membership cards can be expensive. While adding stickers to existing cards costs less, the solution still incurs printing costs (and placement can impact brand identity on the card) . Organizations need a fast, simple and cost-effective solution to extend expiration dates and communicate changes to their members.
Print-at-Home and Digital Membership Cards
If your organization prints welcome packets and membership cards to send by postal mail, your costs for paper, printing and postage increase arithmetically with the size of your membership base. Digital and print-at-home membership cards save money and ensure that members always have access to the most recent version of their card…even if you've needed to extend the expiration period more than once.
Depending on your membership base, you may still issue printed cards for some tiers or offer printed cards as an option for any member who doesn't have access to or is uncomfortable with technology.

Membership Portal
For audiences who are comfortable with technology, a self-service membership portal empowers members to manage their own memberships, registrations, subscriptions and contact information. When members can administer their own account 24/7, your team is free to assist those who need help and spend more time developing engaging programs and services.
Automatic Renewals and Payment Options
Opt-in automatic membership renewals boost member retention and reduce administrative costs. If your payment processor provides card updater services, automatic renewals can continue uninterrupted even if the credit card on file expires or is replaced by a card with a new number.
Many new and renewing members are likely to be affected by coronavirus-related layoffs, furloughs and salary and wage reductions. As a result, many museums are offering monthly installments instead of requiring full annual payment upfront; for example, it's easier to rationalize and spend $10 a month instead of coming up with a lump sum of $120.
In addition to offering automatic renewal and different payment options at the time of purchase, members should be able to easily opt-in, opt-out and change their payment methods and billing frequency in the online membership portal. Your organization might also provide options for members to pause their payments and temporarily downgrade their memberships rather than cancel them outright.

Add-On Donations
Many "value-based" members who join to receive financial benefits like free admission and discounts can be gently guided toward philanthropy when the donation request is relevant and nonintrusive. Many zoos and museums report success asking for a donation as small as $5 during the membership purchase.
Whether the member is joining online, at admissions or anywhere on your site, new and renewing members are likely to respond positively to a donation request that explains how even a small amount empowers your organization to extend opportunities to the underserved, expand collections and programs and generally promote your mission.
What membership management features are on your wishlist? Let us know in the comments or at Emiller@doubleknot.com.