4 Great Ways for Nonprofits to GROW Holiday Revenue
| Written by
Elissa Miller
|

Back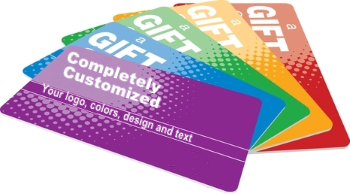 With winter holidays right around the corner, here are some ways that museums, zoos, science centers, nature centers and similar nonprofits around the country are planning to earn more revenue and increase donations during the biggest shopping season of the year.
Gift Cards
Americans love gift cards: sales are growing 5-6 percent annually and are projected to reach $160 billion by 2018. They're easy for gift-givers to purchase and easy for recipients to spend on something they want. And, gift cards can generate even more revenue for your organization than the initial purchase—more than 70 percent of gift card recipients spend more than the face value of their card! To ensure the most flexibility for your customers, make sure that your gift cards can be used for both online and on-site purchases.
Animal, Exhibit and Other "Adoptions"
Adopt-an-animal programs have been popular at zoos for many years, and other nonprofits including museums and nature centers are recognizing these programs' value for increasing awareness and revenue at the same time. To manage the adoptions, choose a solution that supports a range of rewards for different donation levels such as personalized certificates, free or discounted admissions; a special adopter's gift; special "adopters only" tours and anything else that makes sense for your organization!)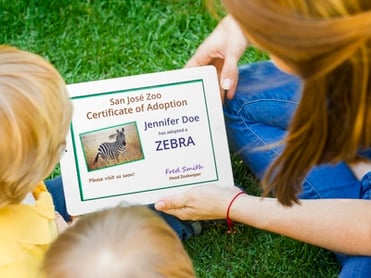 Gift Memberships
For customers, gift memberships are the perfect solution for holiday giving. Gifters can send custom messages to the recipient and even schedule the date that the message is sent. Recipients enjoy immediate admissions, members-only hours and events, priority registration and other meaningful incentives. And, gift memberships to family, friends and colleagues can easily become an annual holiday tradition, which solves a gift-giving problem for the giver and generates recurring revenue for your organization. Want to learn more about memberships and how you can manage these programs effectively? Check out Doubleknot's comprehensive guide on museum membership management.
Checkout Donation Requests
Whether they're online before the payment page or added at the register, checkout donation requests place a donation request exactly where you want it—right before the customer pays, when their wallets are already open to make a purchase at your site. With checkout and point of sale donation requests, every single customer purchase—whether admission tickets, registrations, reservations or merchandise—is an opportunity to raise awareness, collect donations and provide an opportunity for holiday giving.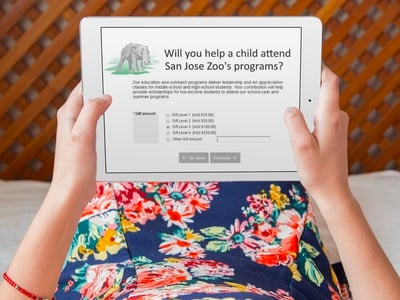 What's your organization planning for the holidays?
Tagged:
Botanical Gardens
,
Forms
,
Facilities
,
Sales Station
,
Scouting
,
Mobile
,
nature centers
,
Mobile POS
,
Financials
,
POS
,
Event management
,
General
,
Donations and fundraising
,
Payments and billing
,
Membership management