Membership Strategies to Boost Goodwill and Revenue
| Written by
Elissa K. Miller
|

Back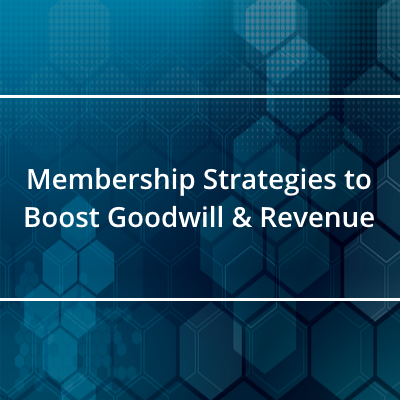 Many membership-based nonprofits and cultural attractions are using membership management options to satisfy current members and increase renewals and new sales. These options include:
Extending all memberships to make up for closures. If you use our membership management solution, we are happy to handle this task for you. Just email Support@doubleknot.com to let us know.?
Offering discounts on early renewals. Your current members can show their support by renewing their memberships early. You can change the renewal period for each membership to start as early as you wish, and use our Discounts features to incentivize early renewal.
Offering discounts on new memberships. Purchasing a membership is a great way to show support for your organization. To generate new memberships now, use our Discounts features to reduce membership costs.
Please contact us at Support@doubleknot.com if you have any questions about these optio