Ask to Convert Registration Fees to Donations
| Written by
Elissa K. Miller
|

Back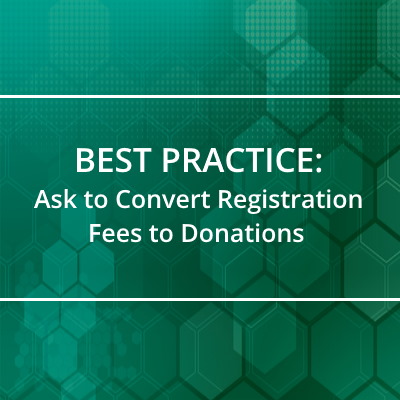 We understand that organizations everywhere are faced with canceling events and issuing refunds. Instead of immediately issuing a full refund for cancelled events, some organizations are asking registration owners if they'd like to convert all or part of their registration fees for canceled events to a donation instead. To contact all event registrants through Communications Center, follow these steps:
Create a new message.
When you're ready to send it, click Add Recipients. A list of recipient options is displayed.
Click From the Address List of Events and Donations.
In the Organization menu, select the organization that contains the event.
By default, the message will be sent to all registrants and registration owners. To limit the message to registration owners, select Only registration owners.
Click Include.
Complete and send the message as usual.