Sales Station Mobile POS for iPhones Available Now!
| Written by
Doubleknot Support
|

Back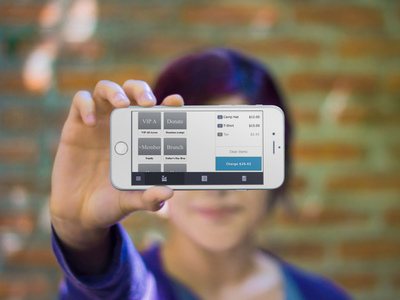 Sales Station for iOS extends the full power of Doubleknot's integrated solutions with the simplicity and convenience of a mobile point-of-sale solution. Sales Station turns iPads and iPhones into a completely portable point-of-sale with easy access to everything you offer.
Adding tickets to a purchase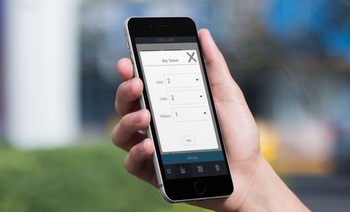 Because Sales Station is fully integrated with Doubleknot, you don't need to set up tickets, memberships, reservations or merchandise a second time. You can add buttons to the screen for any event, reservation, membership or product, and add anything to a purchase (even if it's not assigned to a button) with a few simple taps. And with all of your online, on-site and mobile sales and donations are recorded in Doubleknot's database, you'll have a 360-degree view of your customers and operations and a single source of data for reporting.
Items in the purchase are displayed in the Charges column. Just tap the blue button or swipe a credit card to collect and record payment (credit card reader not shown).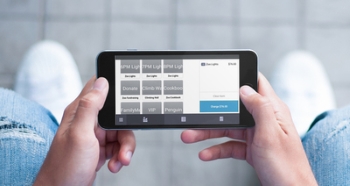 Here are a few ways that nonprofits use Sales Station:
Linebusting. Reduce wait time and speed admissions by using Sales Station as a pop-up ticket or membership booth.
Checkin for camps, events and programs. Look up registrants, update registrations and collect payments anywhere without requiring program staff to handle cash or checks.
Fundraising. Ask for donations to support an exhibit as visitors exit, and accept donations at special events on or off your site.
Memberships. With roaming membership sales, staff can convert visitors to members and credit the cost of today's admission against the membership price. Existing members automatically receive their benefits on any purchase.
If you're ready to start using Sales Station for iOS or if you have any questions, contact us at doubleknot@doubleknot.com.
Tagged:
Birthday parties
,
Field trips and group tours
,
Education programs and classes
,
Facilities
,
Sales Station
,
Scouting
,
Ticketing and admissions
,
Mobile
,
Reservations and bookings
,
Mobile POS
,
POS
,
Event management
,
General
,
Uncategorized
,
Donations and fundraising
,
Payments and billing
,
Membership management