Super-Fast Digital Checkin for Summer Programs
| Written by
Elissa K. Miller
|

Back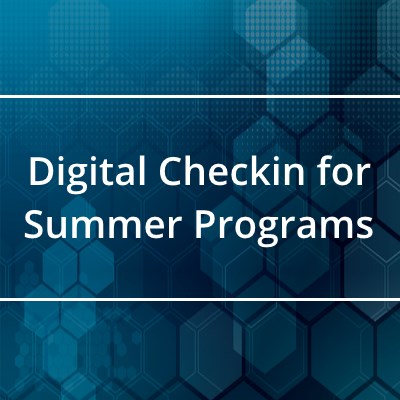 Summer programs are right around the corner! If you're using Doubleknot for summer camp and program registration, you can use our Sales Station app to speed and simplify check-in:
Instead of lining up groups of campers alphabetically and searching paper files, staff can quickly look up any registration and check the campers in immediately.
If the registration is incomplete or there's a balance due, you can collect payment on the spot without requiring staff to handle cash or keep track of paperwork. The payment is automatically recorded!
It's easy for campers and families to add and pay for add-ons like additional sessions, before- and after-care, snacks, and camp merchandise.
All you need to use the Sales Station app is an iPhone or iPad that runs the current version of iOS. Credit card readers and handheld scanners are available as options.

The Sales Station check-in screen

Contact us at Support@doubleknot.com and we'll get you started using using the Sales Station mobile app for check-in with plenty of time before the campers arrive.
Tagged:
ASTC
,
Children's Museums
,
AAM
,
AZA
,
ANCA
,
Science Centers
,
Education programs and classes
,
Mobile
,
Event management
,
Camp management
,
BSA
,
Aquariums