Baltimore Area Council's 100th Anniversary Camporee




at Oregon Ridge 2012
October 5-7, 2012
Come celebrate the 100th Anniversary of the Baltimore Area Council during our
Celebration Camporee at Oregon Ridge.
Units will be Camping in villages by programs (Cub Scouts, Boy Scouts, and Venturers)
Registration $35 per person
A $10 deposit per person is required at the time of on-line registration. All fees are transferable until August 3, 2012. All fees are Non refundable.
Click Here to Register
Download a Brochure for the Camporee
Weekend Events
Our Honorary chair is Baltimore County Police Chief James W. Johnson,
a former Scout himself.
For More Information on Chief Johnson Click Here.
Saturday evening program produced by Image Engineering
under the leadership of Joe Suhle
Eagle Scout reception with board chair Barry Williams
NOVA and Super NOVA STEM programs throughout the weekend.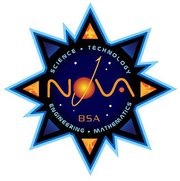 Baltimore Area Council is proud to pilot the BSA STEM initiative at Oregon Ridge 2012. BSA STEM is designed to bring a Scouting focus to skills that are relevant and needed in our competitive world, increasing the value of Scouting to families and communities as it supports the development of these critical skills in our youth. The BSA STEM initiative will provide opportunities for youth at all levels of Scouting to develop an enhanced interest in Science, Technology, Engineering and Mathematics and recognize youth STEM achievement.
For More Information on the STEM Pilot Program Click Here.


Take and earn the SCOUT STRONG PALA Challenge, a collaboration with the BSA and the Presidential Active Lifestyle Award Challenge, the premier program of the President's Council on Fitness Sports and Nutrition
For More information visit: www.Scouting.org/Scoutstrong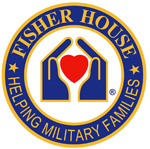 We encourage all Scout units to conduct a service project benefiting Fisher House prior to the Camporee. Scouts and Scouters will be recognized for their service.
Fisher House provides fee or low govt. lodging to military families receiving treatment at military medical centers
For more information visit: www.fisherhouse.org