WILDERNESS FIRST AID COURSE OFFERED IN OCTOBER AT CAMP FRENCH
After a highly successful Wilderness First Aid Course at Rancho Alegre in May, the Los Padres Council is pleased to once again offer a Wilderness First Aid Course on October 6 and 13.. This course is now required for all units that attend one of the National High Adventure Base Programs (Philmont, Sea Base, Northern Tier). It is also a great course to take for all units that are going on a backcountry trip this summer and beyond.
Wilderness First Aid is invaluable to you, the unit or trek leader, as it goes well beyond your basic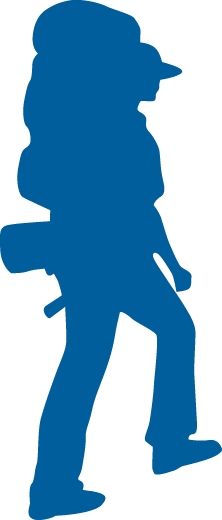 first aid. When you are hours from available emergency medical services, you will be really thankful that you took this course! This course is 18 hours in length, but invaluable in the resources you will learn to use.
The course will be held at Camp French on two successive Saturdays, October 6 and 13. Applicants must attend both sessions in order to be certified.
A pre-requisite for the course is current certification in CPR and AED (automatic external defibrillator) within the past two years. You will need to bring a copy of your card to the course.
Costs for the Wilderness First Aid course: Los Padres Council Scouts and Scouters $120 per person; Non Los Padres Council Scouters: $145; Non-scout community members $170. Costs include the course, course materials, certification card, and meals. (Thanks to a grant from our National Office, we are able to offer this course at this greatly reduced price.)
PLEASE NOTE THE MINIMUM AGE FOR THE COURSE IS 16.
THE COURSE IS LIMITED TO 10 PARTICIPANTS. PRIORITY WILL BE GIVEN TO LOS PADRES COUNCIL SCOUTERS FIRST, THEN SCOUTERS FROM OTHER COUNCILS, THEN NON-SCOUT COMMUNITY MEMBERS
REGISTRATION MUST BE RECEIVED BY SEPTEMBER 30, 2012
To sign up, download and fill out this form, or click on this link to the Wilderness First Aid Course where you can register and pay by credit card. If using the form, mail it to Rancho Alegre Program Office, 2680 Highway 154, Santa Barbara, CA 93105, or fax to (805) 686-5175. For more information contact Ron Walsh at 686-5167 or rwalsh@bsamail.org. or e-mail George Brown at kf6pbl@hotmail.com