Ticketing Software and Event Admissions Solution
Ticketing Software for Events, Fundraisers, Programs and Facilities
Doubleknot's Ticketing and Event Solutions give you the ability to sell and issue print-at-home and smartphone tickets to any event or program and scan them on-site at the event using an iPhone or iPad.
Our ticket sales software allows you to issue tickets to an individual or group for any event or facility reservation for print-at-home or smartphone display
(view examples)
Schedule and send email reminders with access to tickets (view example)
Check in and record participant attendance
Admit or refuse admission based on the results of the check in
Validate if ticket has been previously used or is outside of the allowable admission time
Manage attendee participation
Customize the ticket with your own logos, graphics and instructions
Print name badges for the event participants
Click here to watch our brief webinar on this module.
Mobile Check In via iPhone and iPad App
Doubleknot's Mobile Check In application for iPhones and iPads provides scanning, validation, check-in and attendance recording for event participants based on Doubleknot-issued QR codes displayed on receipts, tickets and mobile devices.
The app requires a valid Doubleknot user id and password. Just launch the app, touch "Scan" and hold the device over the QR code so it's displayed in the window. Once the code is read, you'll hear a beep and the screen will update to show you that the check-in was successul.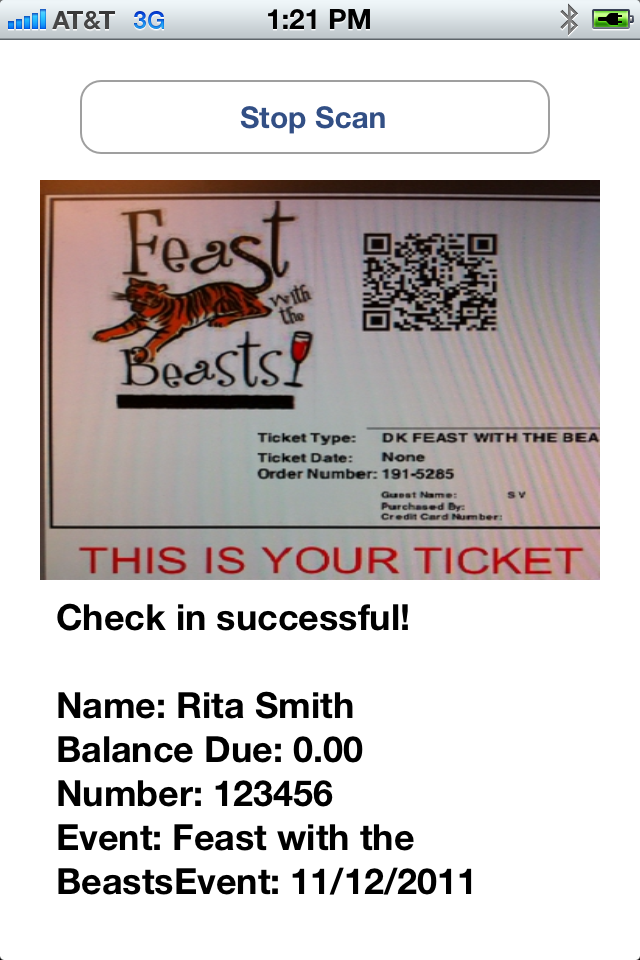 Before using the application, your event, facility or program must be set to include QR codes on receipts or in email reminders. (These settings are available when creating or editing ticket information for the event, facility or program.) The mobile check in app is available now on the Apple App Store.

Check In via Doubleknot Check In Program
In addition to mobile check in, Doubleknot also provides an option to check in participants using a web camera connected to a laptop or desktop. The program works on any Windows-based operating system with a camera installed and a web connection. Just pass the ticket in front of the camera--when the QR code is read, the results are displayed as in the following picture: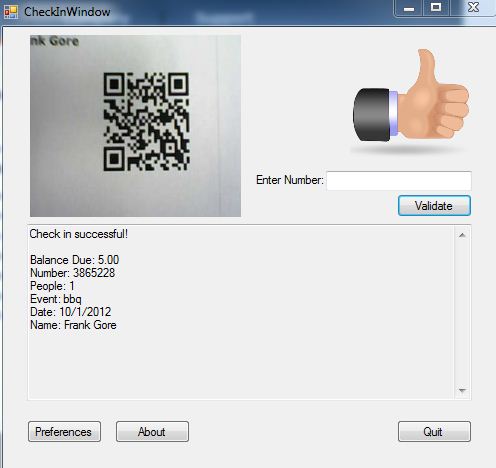 Sample Mobile Ticket
Go green and don't make your customers print their tickets! When you enable mobile ticketing, ticketholders can simply present the ticket on their mobile device.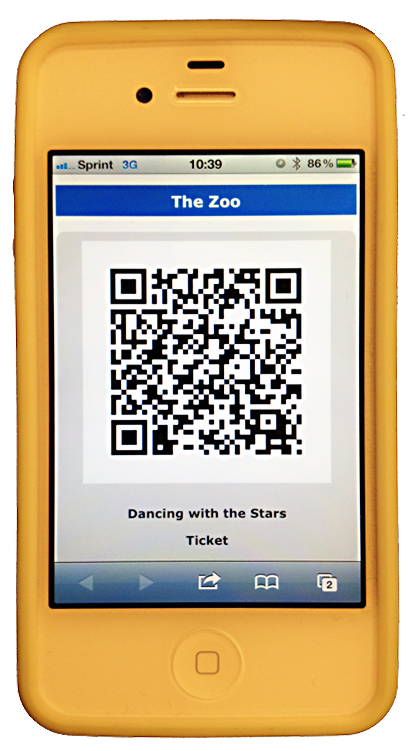 Support for Apple Passbook
®
All tickets and membership cards issued by Doubleknot are now automatically compatible with Apple Passbook.
Click here to learn more!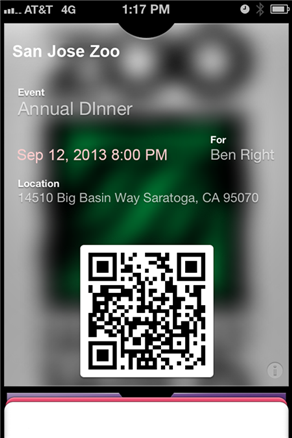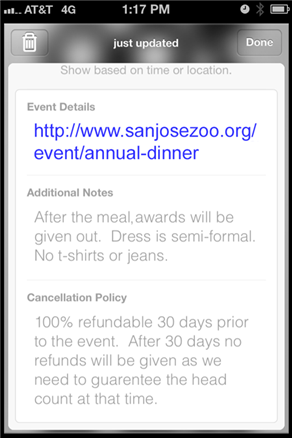 Contact us today to learn more about our Ticketing Software and Event Solutions.