Doubleknot's support for mobile ticketing and mobile check-in lets you sell tickets online that can be printed at home or displayed on any smartphone.
Mobile Check-In Solutions
Doubleknot's free Mobile Check-In app for iPhones and iPads provides scanning, ticket validation, check-in, and attendance recording. With mobile check-in, you scan tickets and manage attendance anywhere without worrying about additional infrastructure.
To check in an individual or a group, just launch the app, touch Scan, and hold the device over the QR code. When it beeps, the person or group is checked in. Information about the ticketholder will be displayed so you can greet them personally or follow up on a balance due.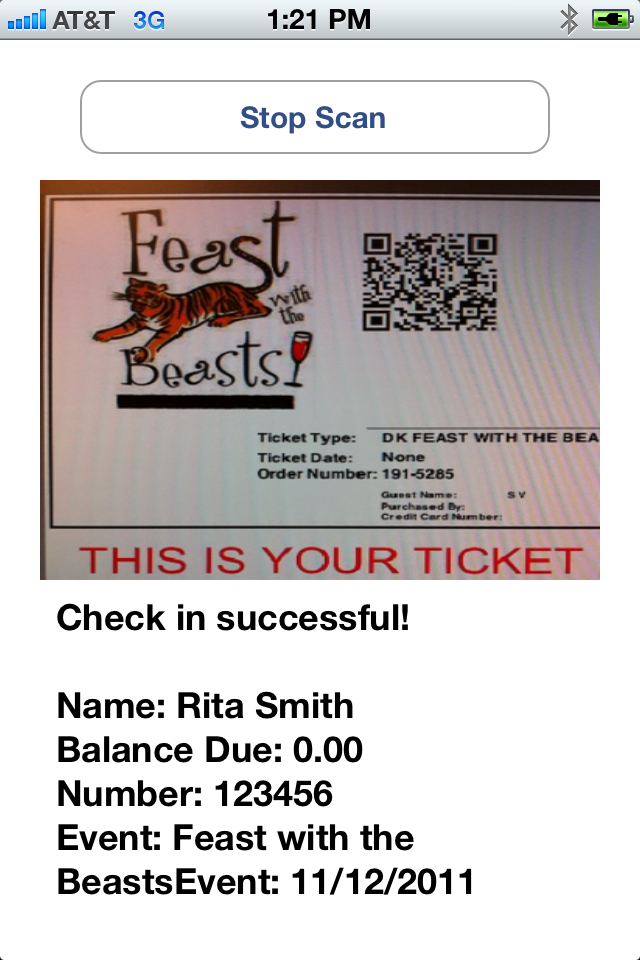 You can also check people in with a scanner or web camera attached to a PC. This is especially helpful for camp and conference check-in because you can access the full functionality of Doubleknot's event management software to handle any outstanding issues like missing forms or balances due.
Mobile Ticketing Options: Smartphone Display and Apple Passbook
®
Doubleknot's environmentally friendly support for mobile ticket display enables ticketholders to display their ticket on a smartphone instead of printing it—ticketholders simply present their smartphone for scanning.
In addition, Doubleknot-issued tickets can be added to Apple Passbook, which provides your customers with an elegant, easy-to-use option for storing tickets. Tickets in Passbook contain all of the same information as a paper ticket, and any changes to a registration are automatically updated in Passbook. You can customize the design of the Passbook ticket to align with your branding.
Mobile Doubleknot ticket in Apple Passbook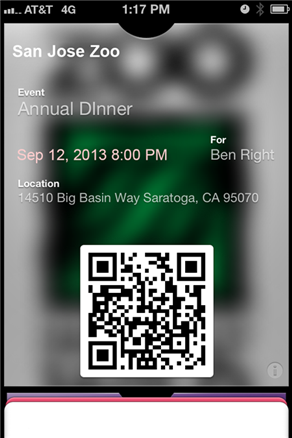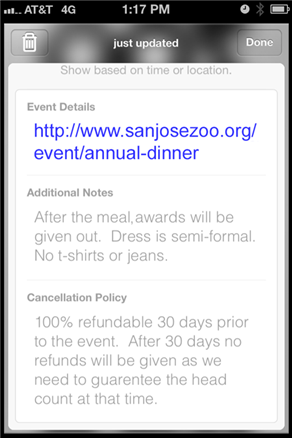 Passbook notifications display reminder messages on the customer's lockscreen before the start of an event or when the member is close to your location. You can create an additional branding touchpoint for your organization by including your logo on Passbook's lockscreen messages.
Add your logo to the iPhone's lockscreen messages about your event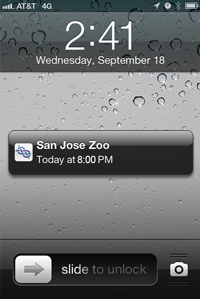 It's easy for your customers to add Doubleknot tickets and membership cards to Passbook. When Doubleknot software detects that a customer is using a Passbook-capable device, the Add to Passbook button is automatically displayed on the customer's receipt.
An Add to Passbook button is automatically displayed if the customer is using an Apple device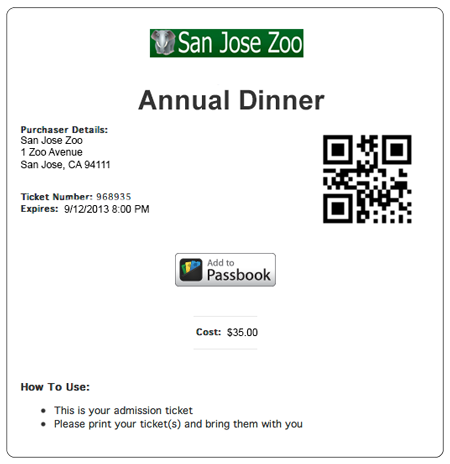 Learn more about Doubleknot's integrated support for: