eCards for Donations and Fundraising Campaigns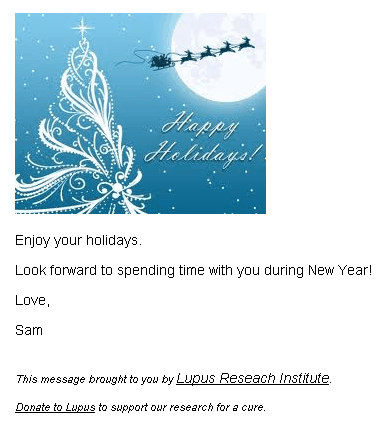 Doubleknot eCards are a way to enable your website to automatically send online greeting cards. This is beneficial to both your constituents and to your organization. Click here for a brief video on eCards.
Add Value for Volunteers, Members and Donors
eCards offer a value-added fundraising service at no additional cost. eCards can be sent when someone gives to your organization as a gift, memorial or tribute to others.
Our eCard tool is fully configurable, allowing your organization to design their own cards. Donors can create a personal message and preview the eCard. Upon completion of payment, the email is automatically sent.
Acquire New Supporters
Since eCards can include a message from your organization as well as links to your website, donation page, or event registration page, they are an effective way of spreading the word about your cause and acquiring new constituents.