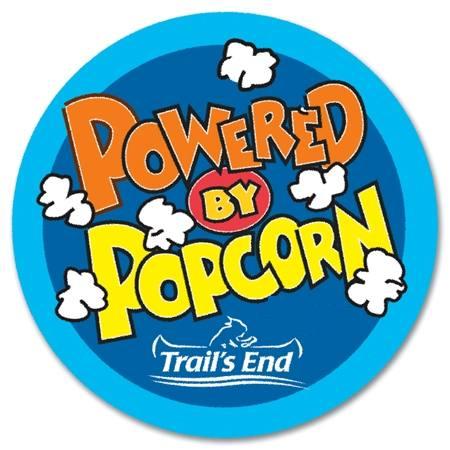 Trails-End Popcorn Sales are the best way to provide the financial resources your Cub Scout Pack or Boy Scout Troop needs to ensure that families receive the best scouting experiences possible. Information concerning this season's popcorn sale will be available at two Popcorn Kickoffs. The first kickoff will be held at 6:30 pm on July 24, 2012 at Chestnut Memorial United Methodist Church located at 1024 Hapersville Road, Newport News VA. The next kickoff will be held at 6:30pm on July 26, 2012 at Oakland Christian Church located at 5641 Godwin Road, Suffolk VA. Please attend the kickoff that is most convenient for you. As part of the commission structure, having someone to attend this event earns your Pack or Troop an additional 2% in commission earnings!
Click here to download more information
The Colonial Virginia Council would like to invite you to our 2012 Williamsburg Citizenship in the Community Banquet.
This banquet will be honoring Gary & Susan Ripple, Charles & Ginny Crone and we will be recognizing the 2011 Williamsburg & James City County Eagle Scouts!
Sunday, July 29th, 2012
Colonial Heritage Club house
6500 Arthur Hills Drive
Williamsburg, VA 23188
Cocktail reception at 5:00pm & dinner at 6:00pm
To RSVP: 757-504-7380 or david.chapman@scouting.org
Training Awards for Adult Leaders in Units Updated
In 2011 the National Council's awards committee conducted a review of the hundreds of awards presented to Scouts and adults in the BSA. Many recommendations were made to update procedures and the awards themselves. Among the recommendations was the update of the unit leader training awards requirements and a review of the Cub Scout Leader Recognition Awards. These recommendations have been reviewed by the national volunteer training committee and a task force of unit-level leaders. Some awards have been eliminated and all of the requirements for the remaining awards have been updated. The forms and requirements have been simplified, but the committees do not believe that means easier. They are along the same lines and "degree of difficulty" as the previous requirements, but will be less complicated and consistent across the awards and the phases of the Scouting program. The Cubmaster Award has been discontinued. Cubmasters may now earn the Scouter's Key Award and may wear the Scouter's Key knot with a Cub Scouting device. The Cub Scouter and Pack Trainer Awards have been discontinued. Cub Scout pack leaders may earn the Scouter's Training Award and may wear the Scouter's Training Award knot with a Cub Scouting device. The Tiger Cub and Webelos Den Leader's Awards have been discontinued. All den leaders may earn a new Den Leader's Training Award medal that is being created, and may wear the Den Leader's Training Award knot (identical to the previous Cub Scout Den Leader Award knot) with the appropriate device. A Tiger Cub den leader device is also being developed. Scouters who have earned the discontinued awards will still be able to wear these awards and knots. Scouters who have begun to work on the Cub Scout Leader Recognition Awards will still be able to earn them as long as they are completed by the following dates:

Tiger Cub Den Leader Award - December 31, 2012

Webelos Den Leader Award - December 31, 2012

Cubmaster Award - December 31, 2013

Pack Trainer Award - December 31, 2013

Cub Scouter Award - December 31, 2013

Cub Scouters who have not started to work on an award may only earn the new awards and must use the new requirements. Boy Scouting, Varsity Scouting, and Venturing awards, knots, and devices have not been changed. Only the requirements have been updated. Leaders who have started to earn these awards may use either set of requirements, but Scouters who have not started to work on an award may only use the new requirements. The training awards and keys are designed to recognize unit Scouters for tenure, basic and continuing training, and successful performance in their leadership role. Progress record forms with the new requirements for these awards can be found at www.Scouting.org/training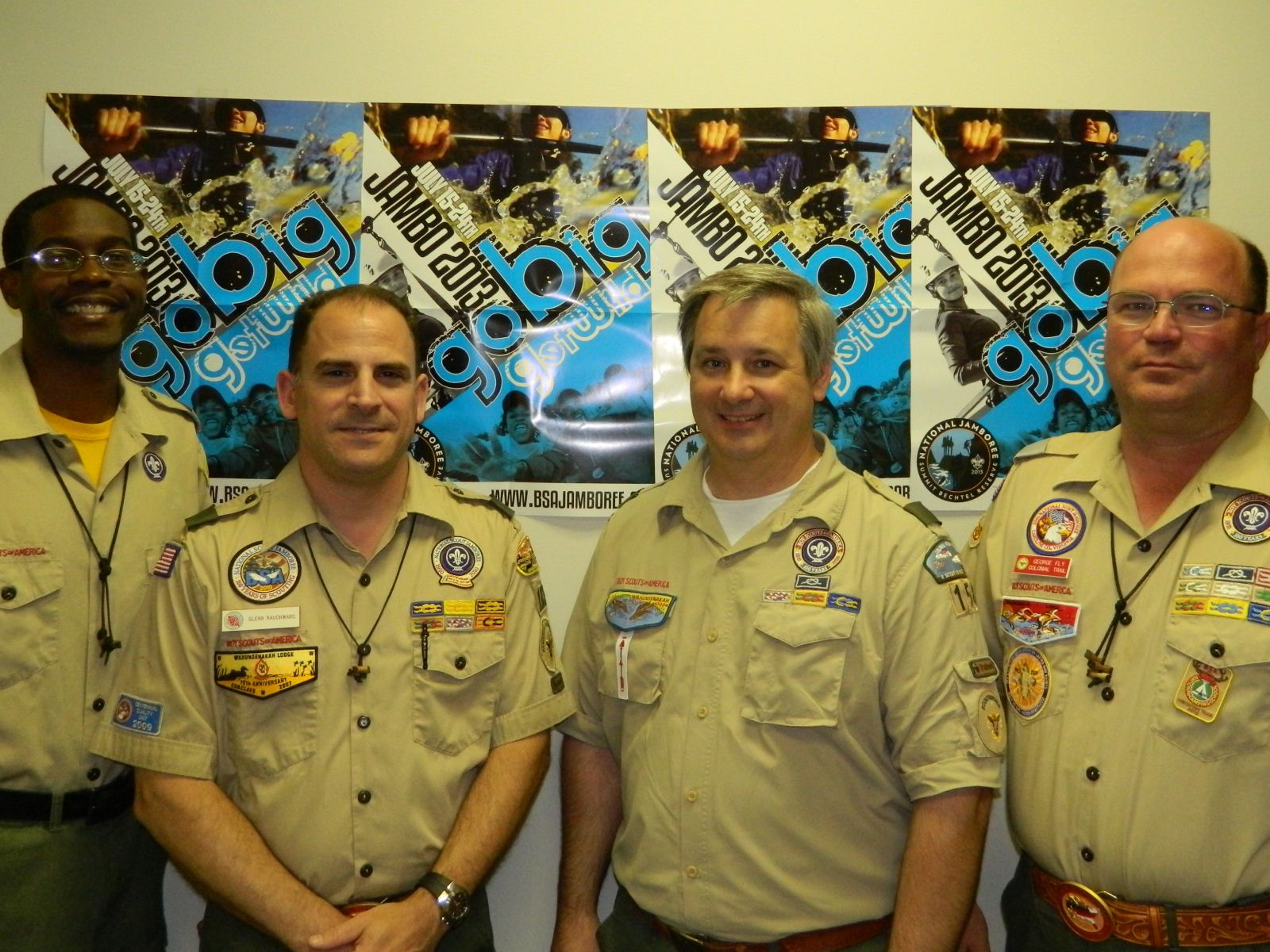 Preparation for National Jamboree 2013 has been taking form! 72 scouts from the Colonial Virginia Council are headed to the inagural National Jamboree at "The Summitt". Pictured from left to right is our council's jamboree leadership. (Richard L. Johnson, staff advisor; Glenn Rauchwarg, Jamboree Scoutmaster; Bill Newton, Jamboree Scoutmaster; George Fly, Jamboree Council Contingent Ambassador) This leadership is dedicated to ensuring the maximum experience of Jamboree 2013 for our scouts. Each troop of 36 youth will begin to meet in August!
Come join us for an exciting Charter Fishing Trip sponsored by the Virginia Charter Boat Association! This event is open to all Troops and Crews. Registration for this event is free and includes everything a Scout will need, including a rod and reel!
Click here to download the Leader's Guide
For more information, please click here for a flyer and registration about the event!
The Leave No Trace Trainer specializes in teaching Leave No Trace principles and ensures that the troop follows the principles of Leave No Trace on all outings such as camping and other outdoor activities.
He can also help Scouts earn the Leave No Trace award.
He should have a thorough understanding of and commitment to Leave No Trace. Ideally, he should have completed Leave No Trace training as well as earned both the Camping and Environmental Science merit badges.
For more information about this position, and how to be certified in it, please read the following brochure
Register online today by clicking here
A Hunting Skills Workshop has been scheduled for September 8, 2012 at Bayport Scout Reservation.

Who: Venturing Members or eligible youth, (must be 13 by September 8th in order to participate in this workshop).

What: This event will begin at 8am and conclude Saturday evening, event registration includes lunch and dinner, shotgun / rifle ammunition and instructional materials.
The event is a joint effort by the Colonial Virginia Council, BSA, the Virginia Hunter Education Association and the Virginia Department of Game and Inland Fisheries (DGIF). Our goal is to promote safety and introduce young people to the sport of hunting. This event promises to be fun and action-packed and will include live fire, safety training, tracking, field dressing game and many other interesting topics.

Class Size is limited to 40 participants.

All young people who are interested in participating in one or more of our youth hunting experiences in the fall should make every effort to attend this course.

Cost: $ 12.00 per participant.

For more information contact:
David Chapman - David.chapman@scouting.org
Denny Newhouse- dnewhouse6@cox.net


The Scout Shop is available to help with your special orders as well as urgent orders. Please use this form so we may better assist with your special orders.
Scout Leaders: Please submit this form as soon as possible to the Scout Shop so that we may better assist your new scouts with the necessary materials
---
Chesapeake Bay District Rain Gutter Regatta Sign Ups
To request the Wahunsenakah dance team please use this form.
Training courses can be provided through the MyScout service and can be found at Scouting.org.
Courses Include:
This is Scouting, All Cub Scout Leader Specific Training, Boy Scout Fast Start, Venturing Fast Start, ScoutParents Unit Coordinator Fast, StartUnit Commissioner Fast Start, Physical Wellness, Safe Swim (2yr), Safety Afloat (2yr), Weather Hazards (2yr), Climb On Safely ,Trek Safely, Troop Committee Challenge, Staffing the District Committee
Youth Protection Training
All volunteers must have training to register and recharter. Training is required every two years. Click on the following links for training opportunity fliers
---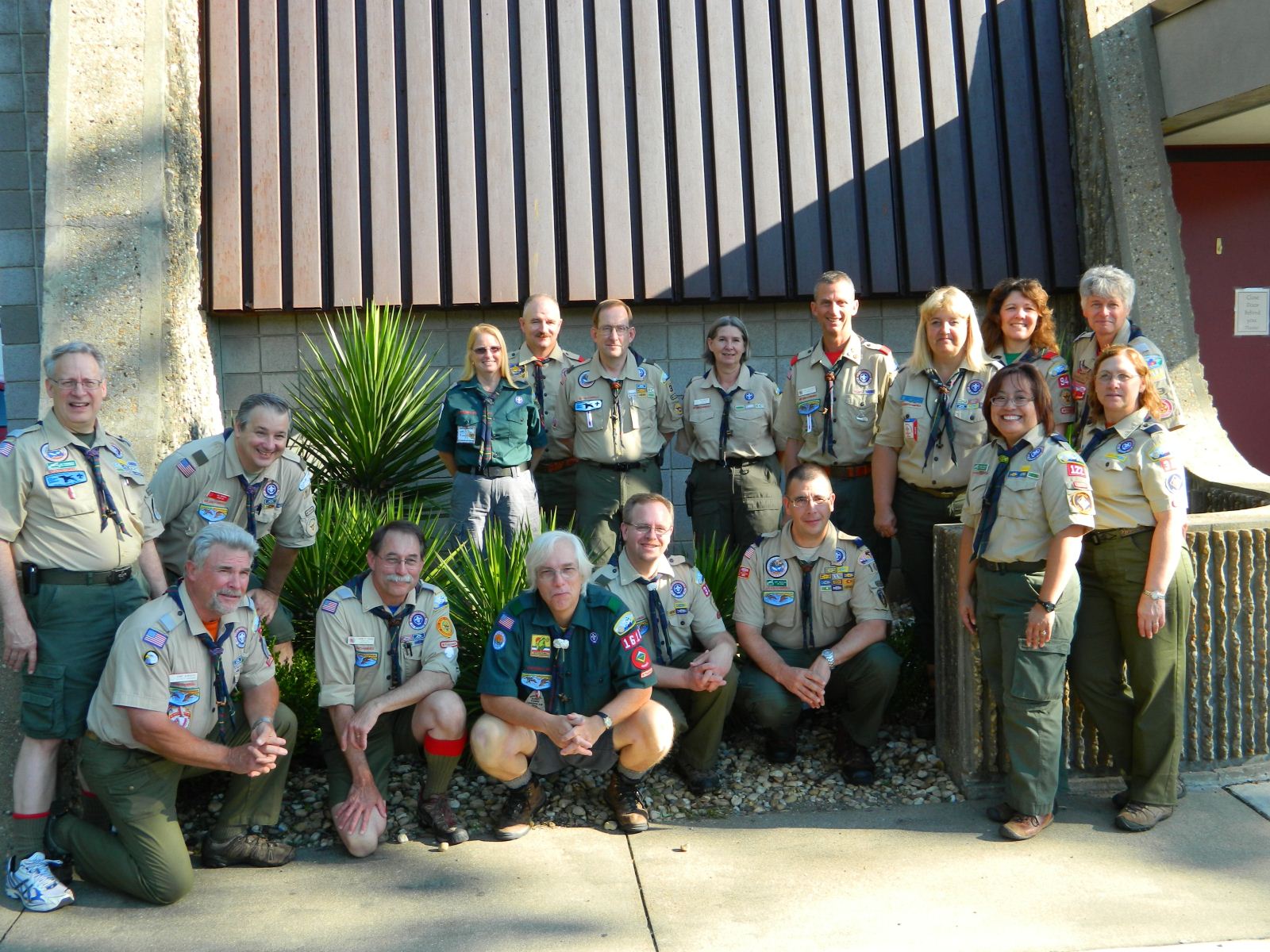 Woodbadge is a week-long leadership immersion course that is conducted over two weekend events and uses hands-on applications of the lessons to enhance the experience. If you've already expressed an interest in the upcoming course, we want to remind you that August 2nd is the deadline for the $25 early-bird discount for our fall Wood Badge course. If you are considering attending, please ensure you get your interest form, deposit and payments submitted as quickly as possible. Our staff has been working diligently to make sure we're ready to deliver a mountain-top experience for all the participants. If you're a registered adult in any of Scouting's programs and trained for your position, you're eligible to attend! If you have questions, please don't hesitate to contact our Course Director, Jim Sonneborn at Fall2012@CVCWoodBadge.com or visit our participant website at www.CVCWoodBadge.com
The United States Flag Code states: "The flag, when it is in such condition that it is no longer a fitting emblem for display, should be destroyed in a dignified way, preferably by burning. The Colonial Virginia Council has a large number of flags that need to be retired. If your unit would/could run a flag retirement ceremonies and help us to properly retire these flags, please stop by the Council office to pick up some flags. Attached are two different flag retirement ceremonies you can use. Ceremony #1 or Ceremony #2