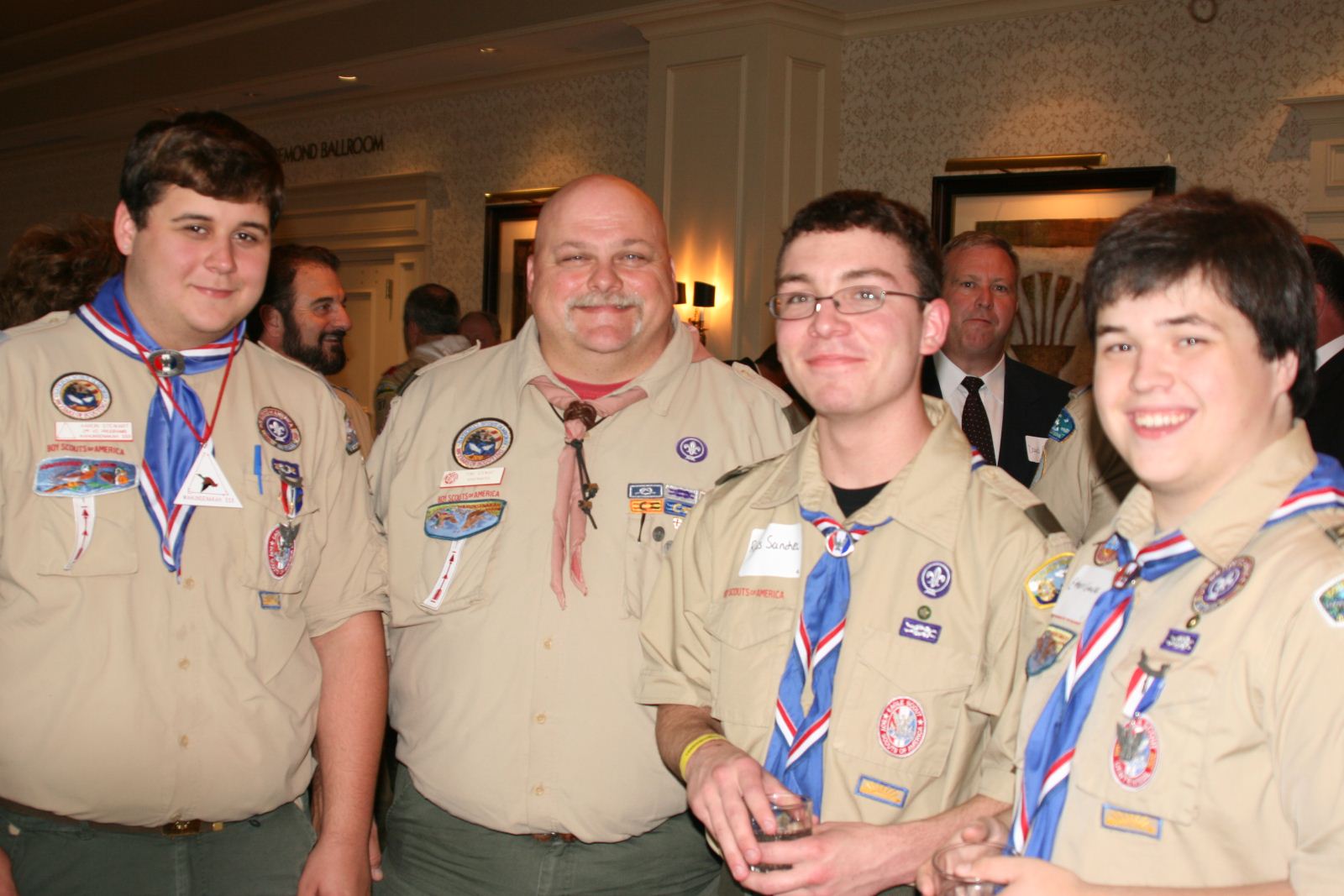 The Colonial Virginia Council is pleased to honor our 2011 Class of Eagle Scouts in Suffolk, Virginia. Earlier this week our 2011 Eagle Scouts and families had the opportunity to meet with Congressman Randy Forbes and be honored for their accomplishments. We would like to thank Congressman Forbes, as well as all of our volunteers who helped make this such an outstanding night!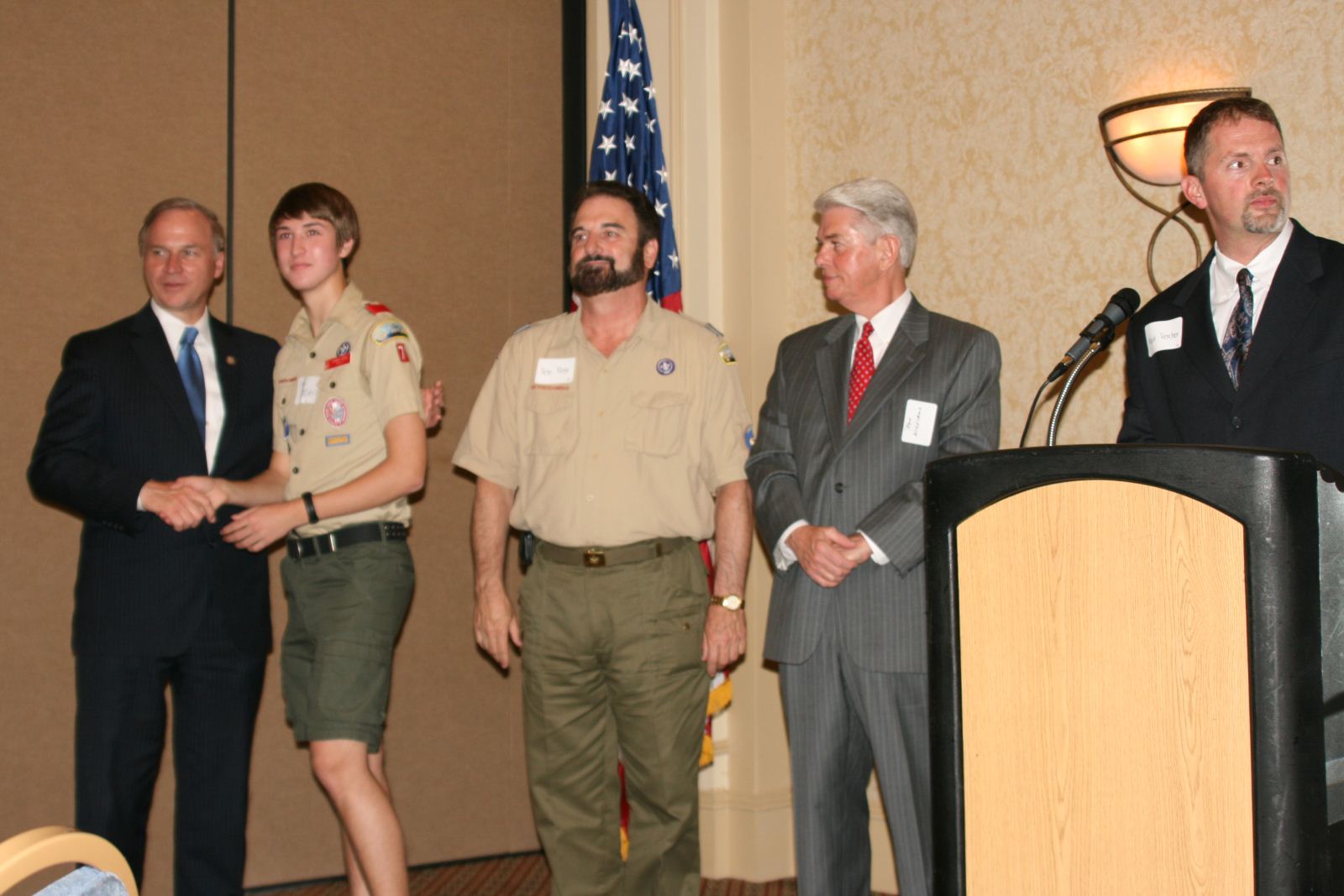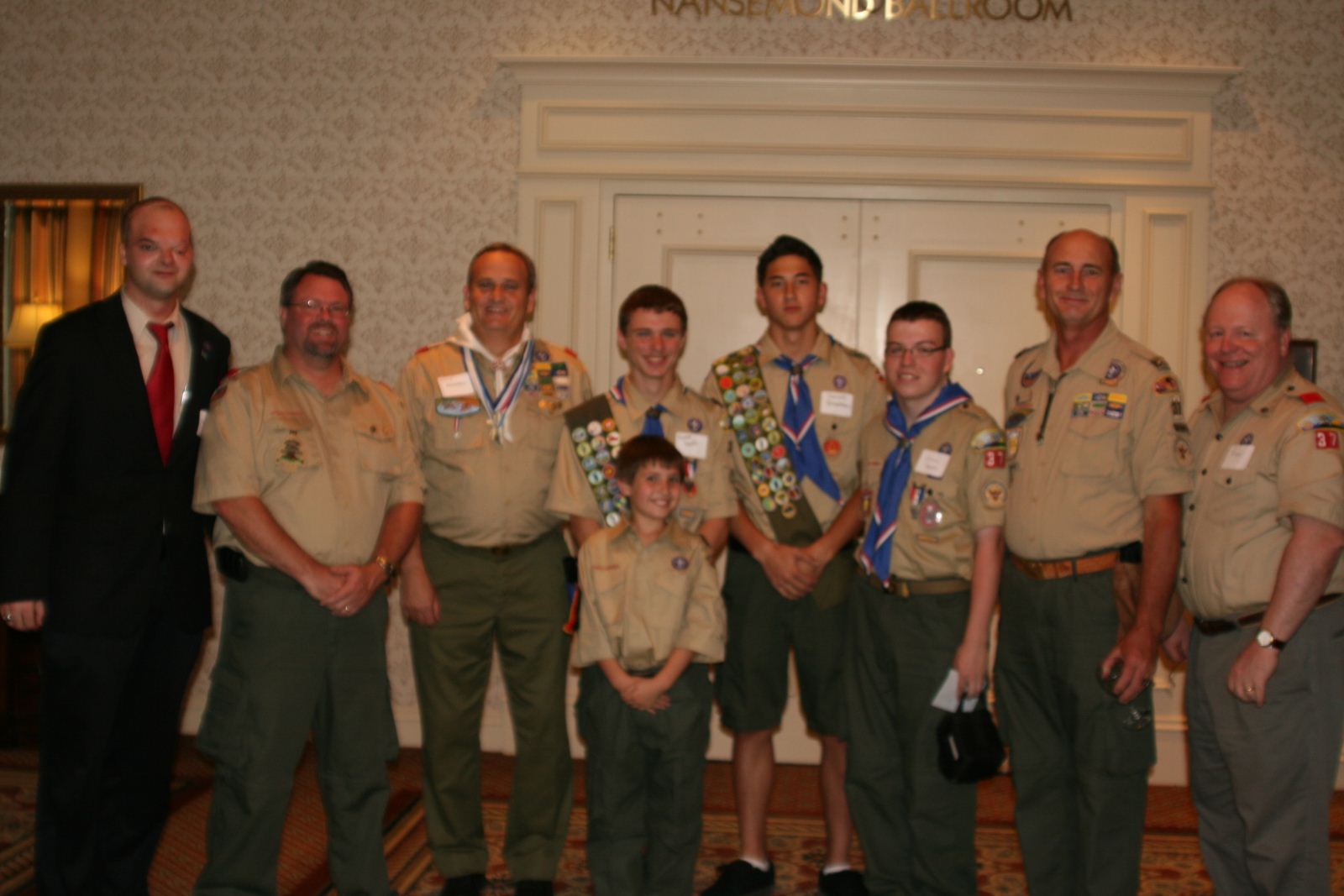 Effective May 1, 2012, BSA will remove the old 'Tour Permit' paper application and it will be replaced by an electronic Tour and Activity form.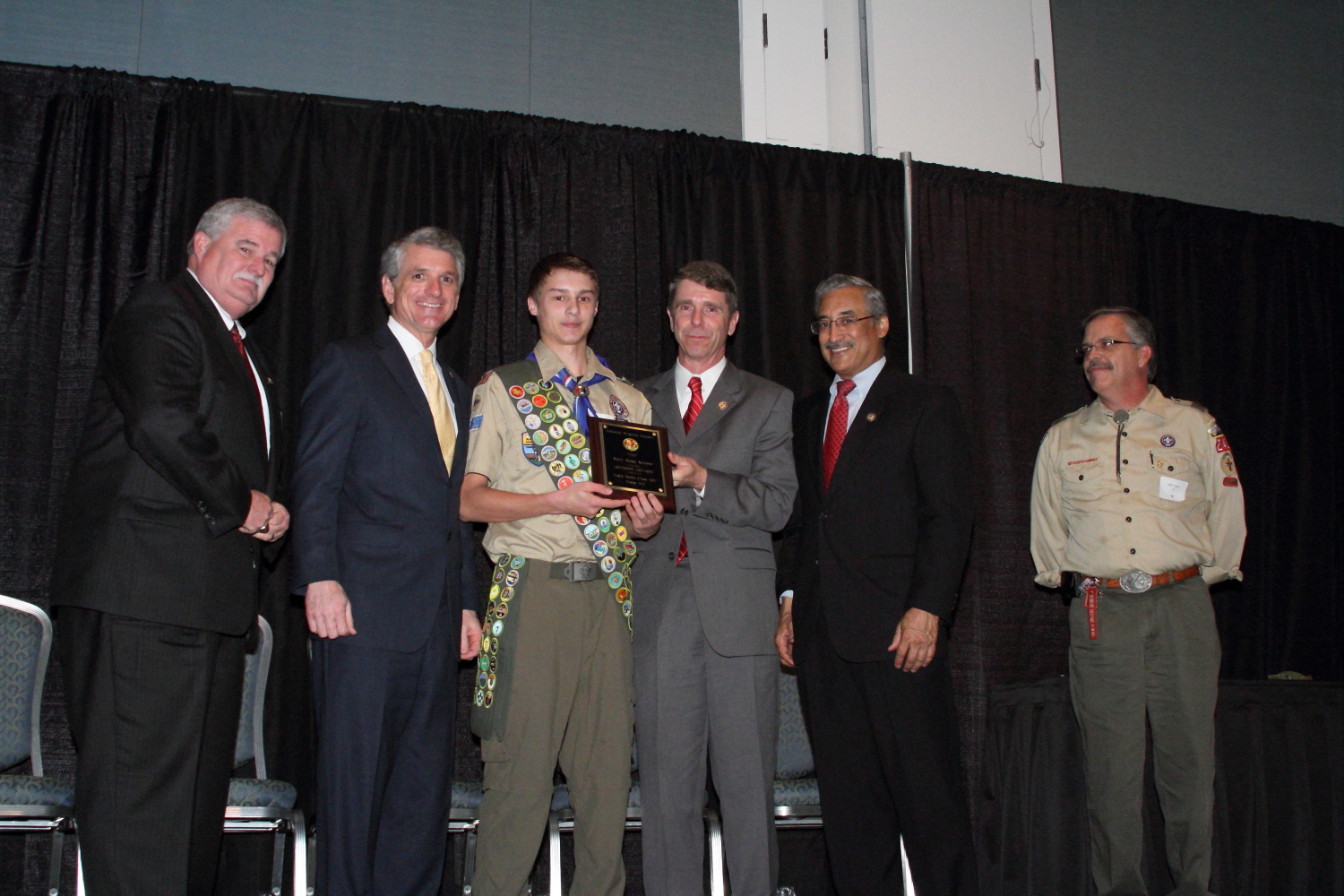 The Colonial Virginia Council would like to thank everyone who attended the 2012 Citizenship in the Community Banquet honoring Congressmen Bobby Scott, Rob Whittman and Scott Rigell, as well as our 2011 Eagle Scouts. To see pictures from the event in a gallery format,
click here
, or in slideshow format,
click here
.
Day Camp Sign-Ups are now out! if you did not receive Day Camp sign-up information, you can register online, or in the Scout Shop today. Please follow the links below to sign up for your districts Day Camp!
****Please remember that medical forms, as well as t-shirt information must be turned into the Scout Shop, or to your Day Camp Director****
James River/Chesapeake Bay Day Camp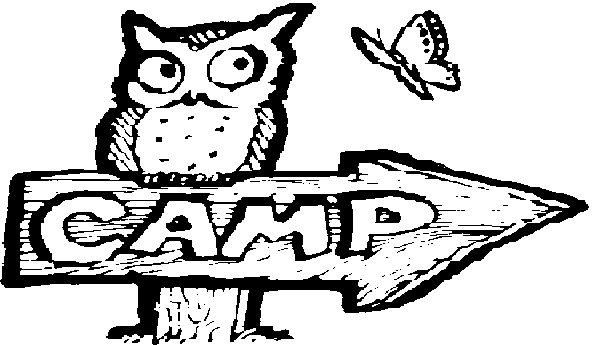 This year we have a new opportunity for our local scouts. Thanks to the support of our own Wahunsenakah Lodge we have two weeks of summer camp adult leadership provided. If you have a Scout that could not attend earlier in the summer or maybe just did not get all the summer camp worked out of his system this is for you. Just think of all the extra merit badges that could be earned with a trip to Bayport Scout Reservation.
July 15-21: week four
July 22-28: week five
Please contact Matt Vercher for further information @ matt.vercher@scouting.org or (757)897-6961
If you haven't already registered, space is still available at Bayport Scout Reservation this year. Please contact Kelly Allan at 757-595-3356 ext. 222 or at kelly.allan@scouting.org or visit our website at
www.bayportsr.org
Webelo Families! Registration for our Webelos Resident Camp has begun! This year's theme is the "Mysterious Treasure of Parrott's Cove." Be sure to sign your Webelo up for a fun and exciting week at Bayport Scout Reservation. To download the Leader's Guide, Click Here, or register your unit on doubleknot by clicking here.
The response has been stellar to the inaugural 2012 Camp Card Initiative. With 50% of the proceeds from each card going to the Scouts, this is an excellent opportunity for Scouts to raise additional money for Summer Camp. The remaining 50% of proceeds will be used to support Bayport Scout Reservation. This is an excellent opportunity to raise money for your local scout, and Bayport Scout Reservation!

17-22 June 2012
Bayport Scout Reservation

National Youth Leadership Training is an
exciting, action-packed six-day program designed to
provide youth members with leadership skills
and experience they can use in their units
.
The NYLT course centers around the concepts
of what a leader must BE, what he must KNOW,
and what he must DO. The key elements are
then taught with a clear focus on HOW TO. The
skills come alive during the week as the team
goes on a Quest for the Meaning of Leadership.

So, how do I join the fun?
It's easy! Ask your Unit Leader!
Fill out an application and submit to the Council
Service Center.

Participant Requirements
1. Be at least 13 by June 1, 2012.
2. Be at least the rank of First Class Scout or
Ordinary (Sea Scouts), or any Venturer
3. Have at least one long-term (week long)
camping experience.
4. Be or soon to be, a unit Leader.
5. Obtain your Unit Leader's recommendation
and parent's approval on the NYLT Participants
Application Form.
6. Provide a completed copy of the BSA Health
& Medical Record Parts A-D.
7. A $75 Deposit to secure a place.

Come experience something legendary!!!

National Youth Leaderership Training Application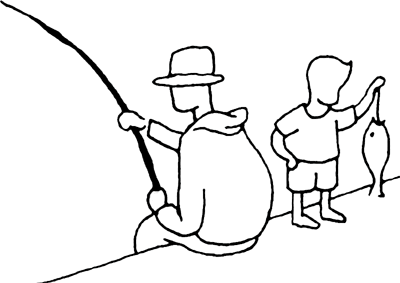 To download the Fish & Shoot Weekend Guide, click here
Due to continued repairs to the pier at Bayport Scout Reservation caused by Hurricane Irene, the Fishing/Shooting weekend is being moved to June 1st-3rd.
Register online today by clicking here
A Hunting Skills Workshop has been scheduled for September 8, 2012 at Bayport Scout Reservation.

Who: Venturing Members or eligible youth, (must be 13 by September 8th in order to participate in this workshop).

What: This event will begin at 8am and conclude Saturday evening, event registration includes lunch and dinner, shotgun / rifle ammunition and instructional materials.
The event is a joint effort by the Colonial Virginia Council, BSA, the Virginia Hunter Education Association and the Virginia Department of Game and Inland Fisheries (DGIF). Our goal is to promote safety and introduce young people to the sport of hunting. This event promises to be fun and action-packed and will include live fire, safety training, tracking, field dressing game and many other interesting topics.

Class Size is limited to 40 participants.

All young people who are interested in participating in one or more of our youth hunting experiences in the fall should make every effort to attend this course.

Cost: $ 12.00 per participant.

For more information contact:
David Chapman - David.chapman@scouting.org
Denny Newhouse- dnewhouse6@cox.net


The Scout Shop is available to help with your special orders as well as urgent orders. Please use this form so we may better assist with your special orders.
Scout Leaders: Please submit this form as soon as possible to the Scout Shop so that we may better assist your new scouts with the necessary materials
---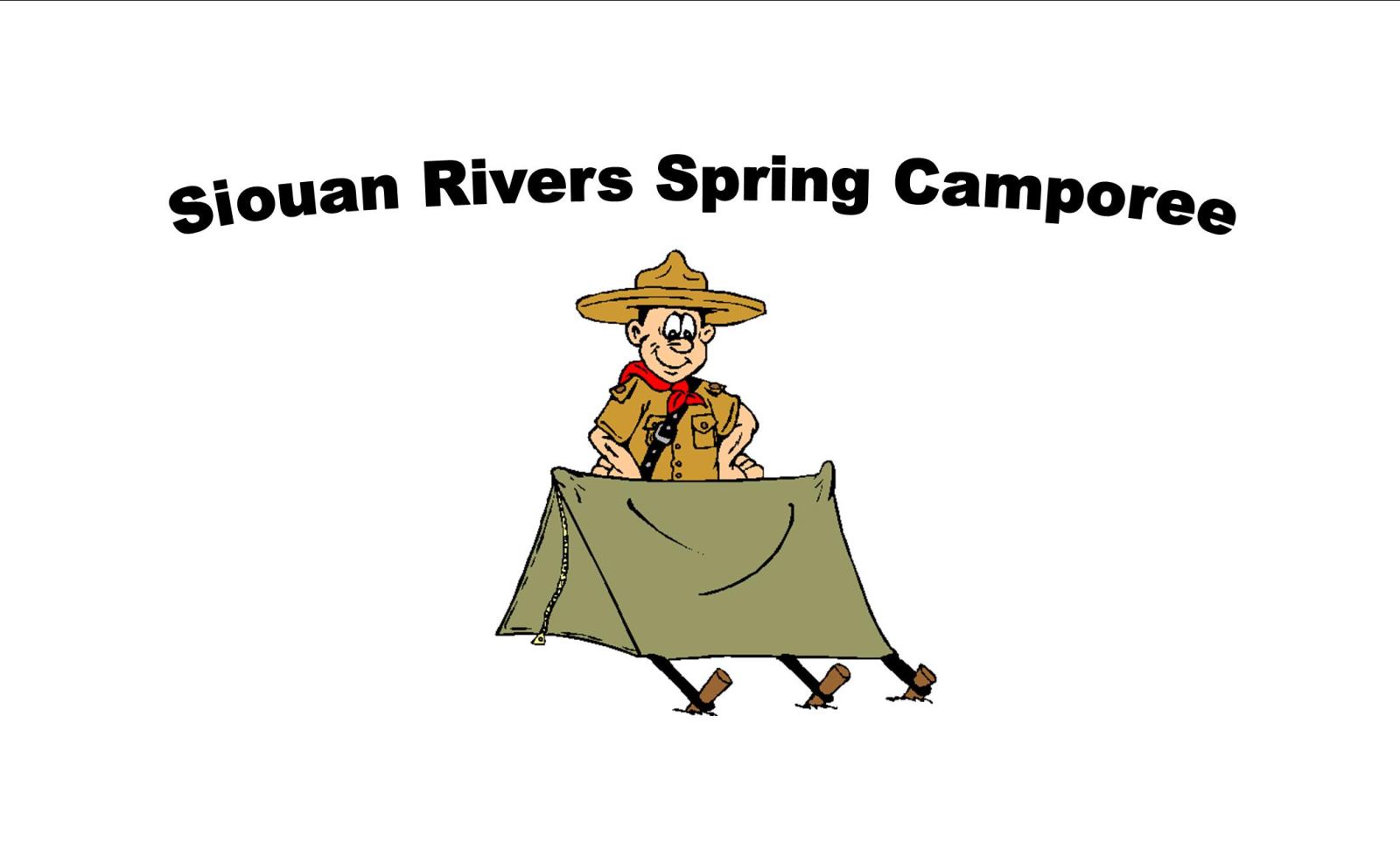 To request the Wahunsenakah dance team please use this form.
Training courses can be provided through the MyScout service and can be found at Scouting.org.
Courses Include:
This is Scouting, All Cub Scout Leader Specific Training, Boy Scout Fast Start, Venturing Fast Start, ScoutParents Unit Coordinator Fast, StartUnit Commissioner Fast Start, Physical Wellness, Safe Swim (2yr), Safety Afloat (2yr), Weather Hazards (2yr), Climb On Safely ,Trek Safely, Troop Committee Challenge, Staffing the District Committee
Youth Protection Training
All volunteers must have training to register and recharter. Training is required every two years. Click on the following links for training opportunity fliers
---
The United States Flag Code states: "The flag, when it is in such condition that it is no longer a fitting emblem for display, should be destroyed in a dignified way, preferably by burning. The Colonial Virginia Council has a large number of flags that need to be retired. If your unit would/could run a flag retirement ceremonies and help us to properly retire these flags, please stop by the Council office to pick up some flags. Attached are two different flag retirement ceremonies you can use. Ceremony #1 or Ceremony #2