2011 Colonial Classic Tickets On-sale!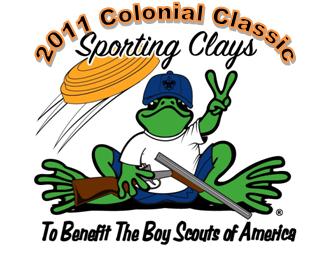 Come join us for our 2011 Colonial Classic Sporting Clays Tournament
reception on Friday November 18th. T
he event will be starting at 7:00pm at the Yoder Barn and will include dinner, a silent auction and a live auction!

We will be auctioning off exciting items such as tickets to see the Philadelphia Eagles vs the Dallas Cowboys, a double barrel shotgun, a plasma HDTV, and many many other great gifts!
If you're interested you can

sign up here
. Tickets are $30 and the money raised will go to support Bayport Scout Reservation. If you have any questions please call the council office at (757) 595-3356.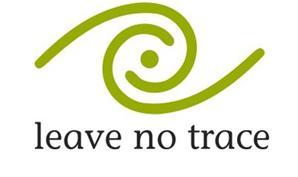 Today, use of designated wilderness areas has increased from 4 million people in 1964, to 7 million people in 1974, to 15 million in 1984, 21 million in 1994, and nearly 30 million expected users in 2000. That's a 750 percent increase in 30 years! As cities grow and populations encroach upon wild lands and recreation areas, we must do more than just pick up the litter and extinguish campfires. We must learn how to maintain the integrity and character of the outdoors for all living things. Leave No Trace is not simply a program for visiting the back country, it is an attitude and a way of life.
7 Principles of Leave No Trace
PLAN AHEAD AND PREPARE
TRAVEL AND CAMP ON DURABLE SURFACES
DISPOSE OF WASTE PROPERLY
LEAVE WHAT YOU FIND
MINIMIZE CAMPFIRE IMPACTS
RESPECT WILDLIFE
BE CONSIDERATE OF OTHER VISITORS
For more information or to schedule a LNT Training session for your Unit:
CVC LNT Master Educator
Dave Lauthers
(757)753-8309 (C)
2012 Lumberjack Rescheduled
to January 20-22
The 2012 Lumberjack camping trip is being rescheduled for January 20-22. Please continue to read the newsletter to learn more about this event and to download the leader's guide.

Click here for any necessary popcorn forms. If you have any questions please contact your district executive.

NEW BACK TO SCHOOL SHOP HOURS
Monday-Thursday 9:00am - 7:30 PM

Friday 9:00am-5:00pm

Saturday 9:00am-3:00pm
New hours will run from September 12th into December. Please note that hours are subject to change for holidays. Please check the website or call 757-595-3356 ext 223 if you have any questions.
The Scout Shop is available to help with your special orders as well as urgent orders. Please use this form so we may better assist with your special orders.
Scout Leaders: Please submit this form as soon as possible to the Scout Shop so that we may better assist your new scouts with the necessary materials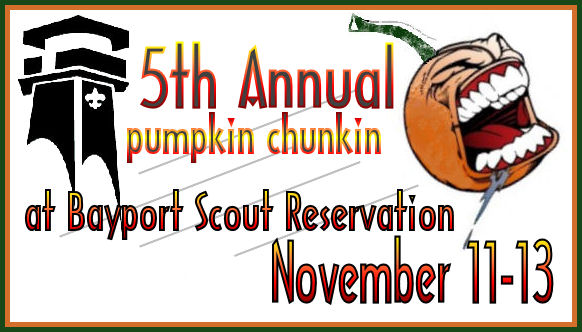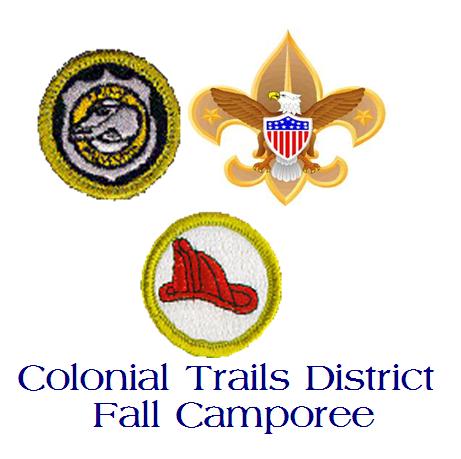 ---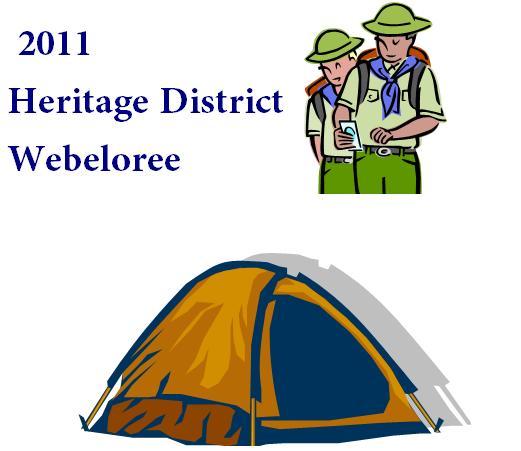 ---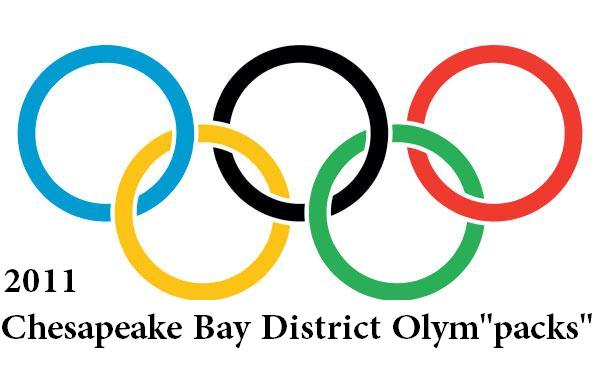 The Colonial Council is currently looking for units interested in attending Northern Tier in 2012. If interested please contact Matt Vercher at (757) 595-3356 or at matt.vercher@scouting.org for more information. Also, please see this form for more details
Philmont 2012 is currently full, but provisional scouts may be added as openings present themselves.
Visit www.philmontscoutranch.org or www.ntier.org for future trek opportunities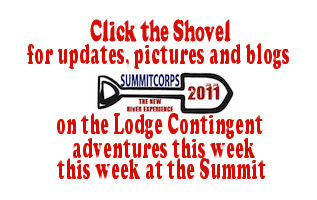 ---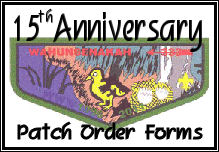 ---
To request the Wahunsenakah dance team please use this form.
The 2011 dues form can be accessed by clicking here and the 2011 registration form can be found by clicking here
---
Click here to download the Holiday Banquet Registration Form or to register online, click here

Training courses can be provided through the MyScout service and can be found at Scouting.org.
Courses Include:
This is Scouting, All Cub Scout Leader Specific Training, Boy Scout Fast Start, Venturing Fast Start, ScoutParents Unit Coordinator Fast, StartUnit Commissioner Fast Start, Physical Wellness, Safe Swim (2yr), Safety Afloat (2yr), Weather Hazards (2yr), Climb On Safely ,Trek Safely, Troop Committee Challenge, Staffing the District Committee
Youth Protection Training
All volunteers must have training to register and recharter. Training is required every two years. Click on the following links for training opportunity fliers
---
Trainer's Edge -November 5, 2011- York County
Leave No Trace- November 19, 2011- 7:30am to 11:00am. To RSVP or for information contact David Lauthers at 757-753-8309 or davemmc2000@yahoo.com

BALOO Training- November 12- Council Office

OWL – The fall offering of OWL has been canceled due to staffing conflicts. The spring courses for BALOO and OWL will be held as an scheduled on April 14 (BALOO) and 14/15 (OWL)
Please check review the new
Leadership Skills for Troops
program
A
climbing/rappelling training course
will be offered at Bayport Scout Reservation October 21-23rd. If you are interested in signing up, or would like more information,
click here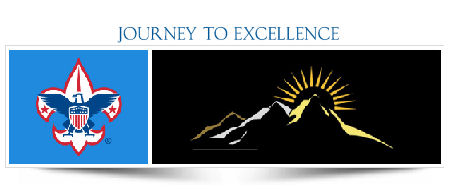 Units may start tracking their service hours now by clicking here

The United States Flag Code states: "The flag, when it is in such condition that it is no longer a fitting emblem for display, should be destroyed in a dignified way, preferably by burning. The Colonial Virginia Council has a large number of flags that need to be retired. If your unit would/could run a flag retirement ceremonies and help us to properly retire these flags, please stop by the Council office to pick up some flags. Attached are two different flag retirement ceremonies you can use. Ceremony #1 or Ceremony #2