Dow Drukker Scout Reservation
Dow Drukker Scout Reservation is home to Camp Turrell and Camp Kluge.
CAMP TURRELL

WINTER, SPRING, SUMMER & FALL CAMP TURRELL HAS IT ALL!
Click Here for our 2015 Merit Badge Schedule!
Click Here for the 2015 Leader's Guide!
---
All scouts must sign up in advance for their merit badges. If a scout does not sign up in advance they risk not being able to take that merit badge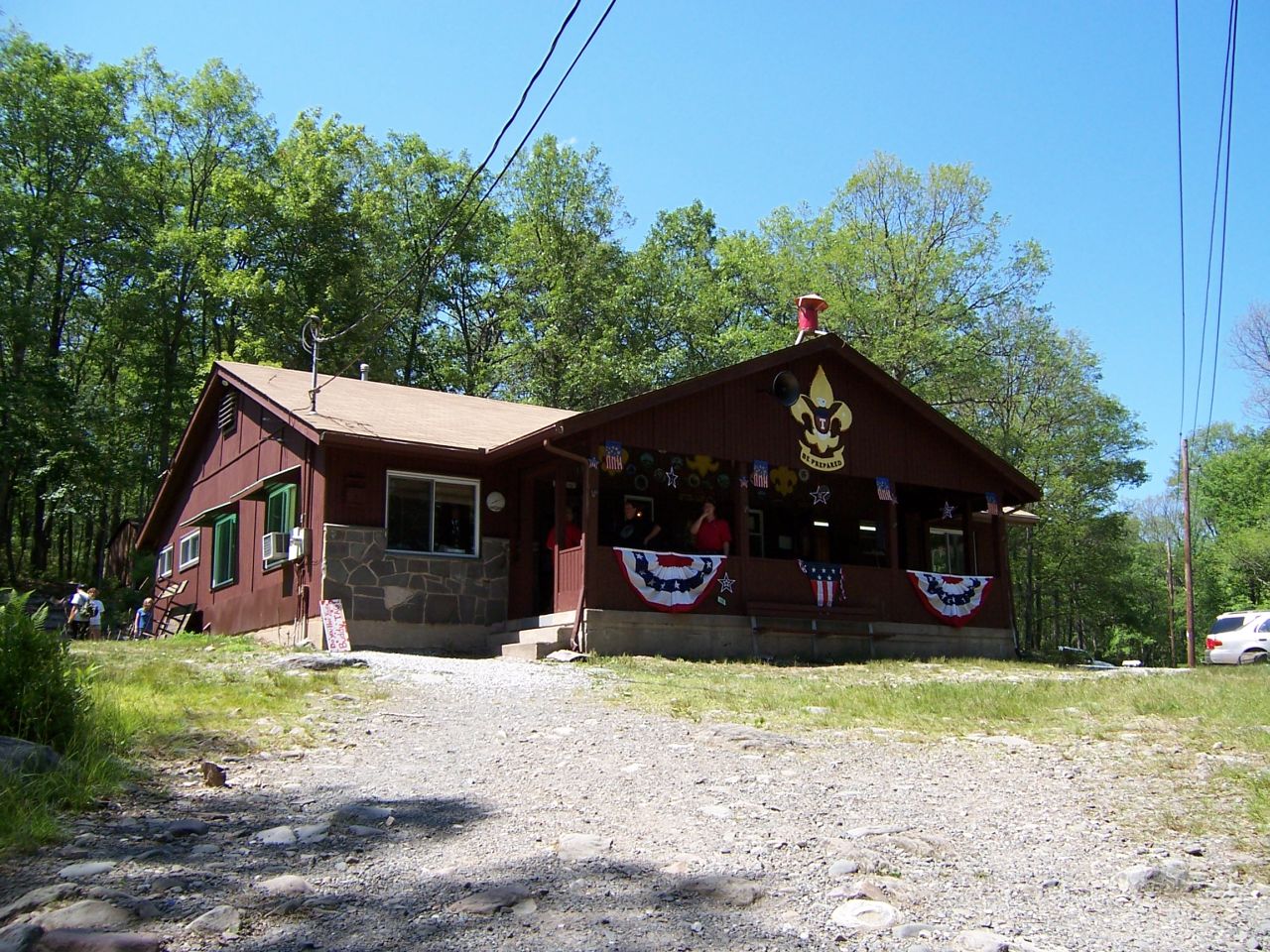 ---
If you enjoyed the summer then look forward to the off-season programs at Camp Turrell
X-TREME SPORTS WEEKEND
MAY 16-18TH
WINTER, SPRING, SUMMER, FALL…CAMP TURRELL HAS IT ALL!!!
Try to make one or all of the events and you'll be sure to have a great time. Spread the word to your districts and let them experience the excitement that camp turrell has to offer
---
COME BE APART OF THE CAMP TURRELL STAFF Camp Applications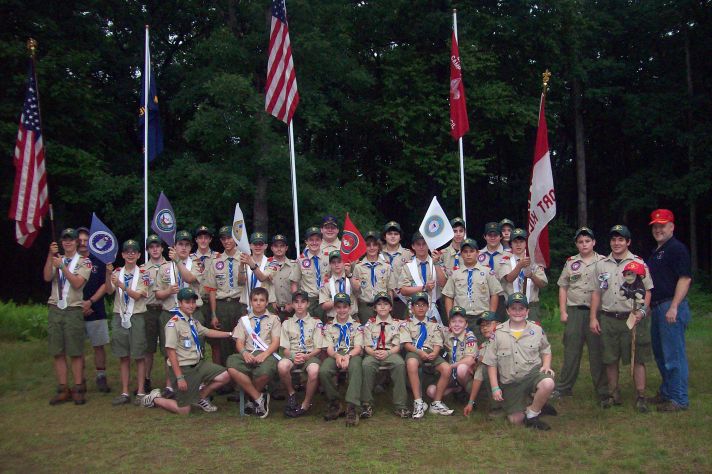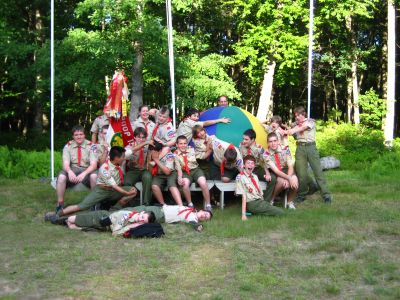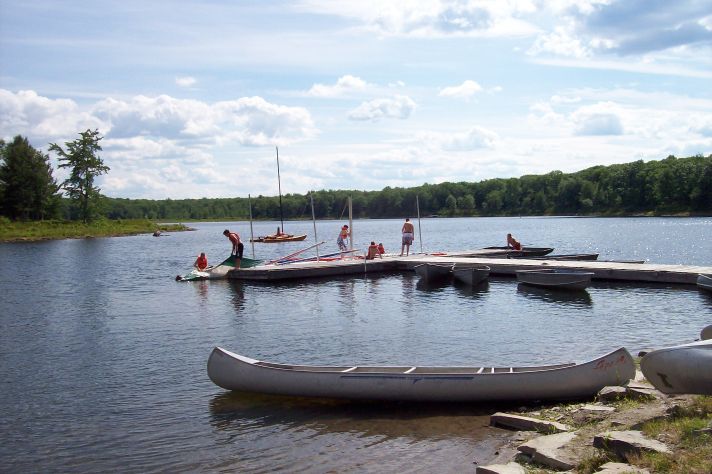 Camp Turrell is a Boy Scout Summer camp run by the Northern New Jersey Council of the Boy Scouts of America. Camp Turrell also can be used for off-season camping in the non-summer months. You can stay in tents, Peterson Lean-tos or the Peterson Lodge. At this time Camp Turrell has seasonal well water from May to end of October. Year round water can be found at Camp Kluge Canoes, Row Boats, and the Picnic Pavilion also can be rented.
Camp Kluge
Camp Kluge is an off season camp only. The camp has some tent areas, lean-tos, Kluge lodge and two new cabins that are open for use as of October 2007. The lean-tos sleep 4 and there are 3 available. The Kluge Lodge has a wood stove; fireplace, lights, and sleeps 24. Each of the two new cabis hold 30 and has propane heaters for year-round useage.
The yellow hiking trail will take you to the lake.
Family camping is available at the A frames they have lights, cook top, 3 bed rooms, bathroom but at this time they also only have only seasonal well water from May to end of October. They sleep 6. They also have no heat.
The Campmaster cabin is attached to the Kluge lodge. Check in is at from 6:30pm to 10pm Friday and 8am to 6pm Saturday. The camp closes at 1:30pm on Sunday.
Dow Drukker Scout Reservation is home to Camp Turrell and Camp Kluge.
The land was a gift from Dow Henry Drukker in 1931.
Dow Henry Drukker (December 9, 1872 - January 24, 1963) was an American Republican Party politician from New Jersey who represented the state's 6th congressional district from 1914 to 1919.
He was born in Sneek, Holland, and immigrated to the United States with his parents, who settled in Grand Rapids, Michigan the same year. He attended the public schools of Grand Rapids and then moved to New Jersey in 1897 and settled in Passaic, New Jersey. He worked as a businessman and banker and served as a member of the Passaic County Board of Chosen Freeholders from 1906-1913, serving as director 1908-1912.
Drukker was elected as a Republican to the Sixty-third Congress to fill the vacancy caused by the death of Robert Gunn Bremner. He was reelected to the Sixty-fourth and Sixty-fifth Congresses and served from April 7, 1914, to March 3, 1919. He was not a candidate for renomination in 1918. After leaving Congress, he was the publisher of the Herald-News of Passaic-Clifton 1916-1963 and became president of the Union Building and Investment Co., in 1909. He was knighted as an Officer of the Order of Orange-Nassau by Queen Juliana for services rendered in the great flood of 1953. He resided in Clifton, New Jersey and Lake Wales, Florida until his death in Lake Wales in 1963. He is buried in Cedar Lawn Cemetery in Paterson, New Jersey.
---
To reserve a campsite/cabin/leanto for short term camping, go to our website www.nnjbsa.org. If having troubles with reservations call (201) 677-1000 ext: 48, Linda Vennik.