Please Support Businesses in our Community that Support Scouting!
Click here to see some of the local businesses who have generously given to Friends of Scouting in 2016
Sign up for the Lion Cub Pilot Today! By signing up, we will keep you informed of upcoming trainings and information related to this pilot program!
To sign up, please click on the Lion Patch below.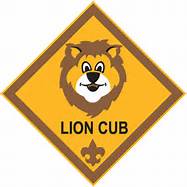 Scout Day at the Isotopes & Popcorn Showcase
Join us July 16 to see the Albuquerque Isotopes take on the Memphis Redbirds! Gates will open for us at 4:30 pm, with a popcorn showcase and fun activities at 5:00 pm and the game beginning at 7:00 pm.
Don't miss out! Click here for the event registration and to get the flyer.