EAGLE SCOUT MATERIALS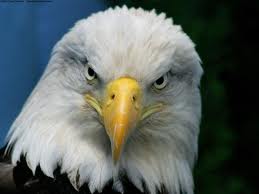 CLICK HERE: for packet Materials
The Eagle Board of Review is held by appointment the first THURSDAY of each month.
The Eagle Process for our District has undergone some modifications. Scouts/Parents can now plan to meet an Eagle Project Approver from 7:30-8:15 on Roundtable nights (2nd Thursday of each month). Approvers may also be assigned in our traditional way by contacting the District Advancement Chairman, Dennis Vanderplow, for assignments if you cannot attend the Roundtable to meet an Approver there.
Dennis Vanderplow Contact information:
623-251-7487 (c/t)
email: louden70@att.net
NOTE: Use only Eagle Project Approvers and Verifiers on this list if you are within the Lake Pleasant District.
NEW LOCATION FOR EAGLE BOARDS OF REVIEW:
22034 N. 83rd Ave.
Peoria, AZ
New Eagle Board Chairman:
The Honorable Miles Keegan
EAGLE PROCESS CHANGES:
Effective IMMEDIATELY, Eagle Project APPROVERS are to drop off Eagle Books/Rank Applications to:
Jeri Vaughan at 26972 N. 102nd Land, Peoria, 623-696-1016; or
Ken Zarawus at 4775 W. Mission Lane, Glendale, 623-826-6315; or
Laura Hinson, 623-238-3790.
Process at a glance:
Scout achieves Life Rank and works on the final steps along the trail to Eagle. He is introduced to a Unit Eagle Mentor who helps, along with other unit leaders on an Eagle Project Proposal.
Scout contacts an Eagle Project Approver and has his project approved at the District level.
An Eagle Project Coach, from the District, contacts the Scout (if desired by the Scout) and provides assistance with Eagle Project Planning as needed. The Coach assists with the Project if no local Unit Mentor is available.
Project and ALL EAGLE REQUIREMENTS COMPLETE:
Scout meets with UNIT Scout Leaders (Scoutmaster, Advancement Chair, Committee Chair and Unit Eagle Mentor) and ensures his Eagle Application and Project Book are correct and organized. Tools: Eagle Checklist (on Council website) and Internet Advancement Summary (provided by Unit Advancement Chairman).
Committee Chairman reviews Scout's Eagle Package and ensures it is COMPLETE and CORRECT per the Council Checklist and Internet Advancement Summary. If so, he/she signs the Rank Application indicating it is APPROVED to be forwarded for District review.
The Scout takes his Eagle Package and meets with his original Eagle Project Approver where it is reviewed. The Eagle Project Approver provides some guidance for Board of Review preparation.
The Eagle Project Approver delivers the Scout's Eagle Package to the District (Council Approved) Verifier who verifies all is correct. The Verifier advises the Board of Review Chairman.
NOTE: If a Scout desires to attend the next available Board of Review, his Package MUST be delivered so as to be in the hands of the Verifier TWO WEEKS prior tot he desired Board.
The Board of Review Chairman contacts the Scout and sets a date, time and location for an Eagle Board of Review.
Board of Review complete
The Scout's Eagle Application is forwarded to Council and National for processing. 4-6 weeks later, notification is sent to the Scout and his Court of Honor may be held.