---
"Be Part of the Solution"
2016 FOS GOALS and ACHIEVEMENTS
Campaign Goals and Results
Initial Report on January 18, 2016
2016 Friends of Scouting Campaign

District/Unit Campaign
2016 Goal
2016 Pledged
% of Goal
Average Donation
No. of Donors

Cachuma District

$20,000

Camino Real District

$40,000

Del Norte District

$41,000

Live Oak District

$37,000

South Coast District

$100,000

Direct Mail Campaign

$20,000

Board Campaign

$100,000

TOTAL
$358,000
Become a Friend of Scouting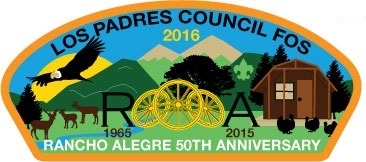 Each year, our Scout parents, leaders and community friends are asked to support some of the hidden costs of Scouting. The Los Padres Council, which serves more than 9,000 youth and adults within San Luis and Santa Barbara counties, provides numerous benefits and annually spends in excess of $150 per youth to provide the Scouting program.
Friends of Scouting (brochure) provides for our Scouts and to numerous others. Our goal this year is to have 100% of our Cub Scout packs, Boy Scout troops, Varsity teams, and Venture crews to hold a Friends of Scouting presentation. Each units full participation will guarantee that our Scouts and the thousands other Scouts across the central coast will receive the Scouting program in 2016.
Please contact your District Executive at your local council service center to schedule your Friends of Scouting (FOS) presentation today!
Click on DONATE button below to continue---->>>>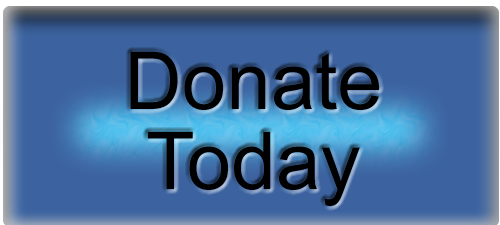 ---
SUMMER CAMPING
One of the major aims of Scouting is to get youth into the outdoors. Following is a list of some Summer 2016 opportunities to youth to experience and appreciate the outdoors:
For additional information about any of these Summer Camping Opportunities, contact the Rancho Alegre Program Office at

alegre@hughes.net

or (805) 686-5167.
---
ADVANCEMENT CHANGES
During the past two years BSA has made major changes to the Boy Scout, Cub Scout, and Venturing rank advancement process. This website has separate pages for both the Boy Scout and Cub Scout changes which more information may be obtained.
Boy Scout Rank Changes became effective January 1, 2016. The 13th edition of the Boy Scout Handbook incorporates all these new and changing requirements. Below are two useful links for boys in transition:
For information about these changes and other advancement changes and techniques, check out the January-February 2016 edition of Advancement News. Older issues are available online at http://www.scouting.org/scoutsource/BoyScouts/AdvancementandAwards/advancement_news.aspx
---
To learn more about these opportunities, click on the graphic or link

Take advantage of these general activities!

2016 OA Dues

$15 for Calendar Year 2016

Scout Sunday/Scout Sabbath

Coming to a House of Worship Near You!

Check out the list of services occurring during February!

To have your service listed, click here.

Nuclear Science Merit Badge

Boy Scout Stem Day

February 27, 2016 (8:30-12:30)

PG&E Diablo Canyon Facility Education Center

Maximum of 60 Boy Scouts permitted to register

Be sure to (1) read merit badge pamphlet; (2) download merit badge worksheet; and (3) complete prerequisite requirements in introductory letter.

District Camporees

South Coast - Rancho Alegre
Live Oak/Cachuma -
Camino Real - Camp French
Del Norte - Granite Hill

Cub Scout Shooting Sports Day

Rancho Alegre
Saturday, February 20, 2016

All registration must be completed online.

Cub Scout Day Camps

South Coast -
Live Oak/Cachuma -
Camino Real -
Del Norte -
Here are some great training opportunities to make you a better leader!!

Council Training Policy

In order to provide a quality and safe program for the youth that we serve, Los Padres Council has established certain training standards that all adult volunteers must adhere. To read this policy, click here.

Online Training

BSA offers a number of courses online, many of which are required to be completed annually. Among these are required courses Youth Protection Training, Weather Hazard Safety, Fast Start, Safe Swim Defense, and Safety Afloat. Update your training portfolio at www.myscouting.org.

College of Commissioner Science

March 19, 2016
Pasadena LDS Church

Informational Flyer
Schedule of Classes
Description of Classes

University of Scouting

October 8, 2016
Save the Date

To find out more about the training offered
at this event, click here.

Wilderness First Aid

April 8-9, 2016
Rancho Alegre

CPR/AED Course for those who require it

Venturing Leader Training

March 5, 2016
Santa Maria LDS Church

More information/Online Registration

Varsity Leader Training

March 5, 2016
Santa Maria LDS Church

More Information/Online Registration

Scoutmaster Specific Training

March 5, 2016

Santa Maria LDS Stake Center

Basic Adult Leader Outdoor Orientation

Saturday, Feb. 27, 2016

St. John's Lutheran Church
Arroyo Grande

Wood Badge

A premier training course for Scouters!

Requires 2 - 3 day weekend attendance
September 3-5 at Rancho Alegre
September 22-24 at Camp Three Falls

Trail Boss Training

February 20 and 1 day to be determined

This course is being sponsored by the Ventura County Council.
It is open to members of the Los Padres Council.
Registration must be made with the instructor
and/or the Ventura County Council.

High Adventure Camps

---

Upcoming Council Scouting Events

Below you will find a list of the next 40 upcoming Council-wide events for Los Padres Council. To register and/or pay for any of these events, click on the line and it will take you directly to the registration page. For events beyond the last date, click on the link to the calendar.

Council News

Check here for news releases and stories about upcoming Scouting events and changes. After each title is given a short synopsis of the article. Click on the title to read the entire article. Additional stories may be accessed by using the bottom link.

Training Information

Every Scout is deserves a trained leader
Check out these courses!

Los Padres Press (Council Newsletter)

For a BSA prepared Powerpoint presentation on bullying -
Scout Version -
Leader Version

For a BSA prepared Powerpoint presentation on bullying - Scout Version - Leader Version Scouting's values make it clear that bullying is not tolerated—both inside and outside of our organization. Our position on bullying—coupled with our commitment to serving America's youth with a quality Scouting experience—provides Scout leaders a unique opportunity to teach respect and acceptance of others. --Wayne Brock, Chief Scout Executive




Youth Protection and Risk Management Information

To report a suspected case of child abuse in Scouting, download this form with instructions.

---

Promoting Scouting Events on the Website and in the Newsletter

Los Padres Council will only promote approved Scouting events on its website, in its newsletter, and in social media. If you have any question about approval, contact either Carlos Cortez (Carlos.Cortez@scouting.org) or Scott Oldenburg (Scott.Oldenburg@scouting.org).

Copy, fliers, forms, and photographs should be sent to volunteer Webmaster (RanchoAlegre@cox.net). Please send this material well in advance of the event.

---

Los Padres Council
Serving Scouting in Santa Barbara and San Luis Obispo Counties

4000 Modoc Road
Santa Barbara, CA 93110

(805) 967-0105; fax: (805) 967-5094

Council Service Centers

Santa Barbara Service Center
Main Administrative Office
4000 Modoc Road
Santa Barbara, CA 93110
Office: (805) 967-0105
Fax: (805) 967-5094
Hours: 10:00 am - 5:00 pm
Monday thru Friday

Closed Saturday & Sunday

Santa Maria Service Center
Santa Maria Town Center Mall
229 Town Center Mall (2nd Floor)
Santa Maria, CA 93454
Office: (805) 925-1955
Fax: (805) 925-9206
Hours: 10:00 am - 5:00 pm
Monday, Wednesday, Friday

Hours: 10:00 am - 6:00 pm
Tuesday and Thursday

Hours: 10 am to 1:30 pm;
Saturday

Closed Sunday

Atascadero Service Center
7350 El Camino Real, Suite #201
Atascadero, CA 93422
Office: (805)461-4018
Fax: (805) 461-4021

Hours: 10:00 am - 5:00 pm'
Monday, Tuesday, Wednesday, and Friday

Hours: 10:00 am - 6:00 pm Thursday
Saturday hours are by appointment

Closed Sunday