FRIENDS OF SCOUTING - 2015

To download the 2015 Friends of Scouting Brochure,

click here

.
To make an on-line donation to Friends of Scouting,

click here

.
Fearless leaders,
Thank you all for your continued support.
Congratulations to David Brown and the Cachuma TEAM/district and to Lynn Johnson and the Live Oak TEAM/district for being over 40% on their FOS campaign goal.
April and May are crucial times in FOS as units are getting ready to take on their summer adventures and we have to be "Prepared" for the remainder of the year. As we keep supporting our youth and units please keep in mind that your financial support is needed to keep Scouting strong for the youth in your unit. If everyone committed to $5 per week towards Friends of Scouting, FOS, every district would make its goal and we will be able to provide the best program available. Please keep the Scouts in mind and commit to helping more youth achieve their dreams.
Yours in Scouting,
Carlos Cortez| Scout Executive
Campaign Goals and Results
updated April 24, 2015
2015 Friends of Scouting Campaign

| | | | | |
| --- | --- | --- | --- | --- |
| District/Unit Campaign | 2015 Goal | 2015 Collected | % of Goal | No. of Contributors |
| Cachuma District | $20,000 | $8,590 | 43.0% | 46 |
| Camino Real District | $40,000 | $3,285 | 8.2% | 21 |
| Del Norte District | $41,000 | $4,333 | 10.6% | 33 |
| Live Oak District | $36,000 | $15,062 | 41.8% | 74 |
| South Coast District | $100,000 | $29,593 | 29.6% | 129 |
| District Sub-Total | $237,000 | $60,863 | 25.7% | 303 |
| Direct Mail Campaign | $20,000 | $552 | 2.8% | 8 |
| Board Campaign | $122,500 | $15,500 | 12.7% | 8 |
| TOTAL | $379,500 | $80,994` | 21.3% | 267 |
---
---

REVISED COUNCIL TRAINING POLICY
ANNUAL YOUTH PROTECTION TRAINING NOW REQUIRED
Check out the revised Training Matrix for trained leaders and the change in Youth Protection Training to an annual requirement on out Council Training Policy web page.
---
UPDATED MESSAGE FROM YOUR COUNCIL TRADING POSTS
REGARDING CUB SCOUT MATERIALS (April 8, 2015)
Attention All Cub Scout Leaders and Parents!
Please be patient with me as the timeline for the Cub Scout transition has changed.
According to a rep from National, the three Trading Posts should be getting all of the new Cub Scout merchandise in by the first week in May. This means all new Cub Scout handbooks, leader handbooks, Tiger neckerchiefs/slides/belts/hats, Adventure loops, and Adventure Pins. As far as the old Academic and Sports program, I will keep those in stock until July 1st. The cubs can continue to earn them until the end of 2016, but I will only order them in the exact quantities given to me by the awards chair by the 5th of each month. Packs are expected to buy what they order. All three stores will keep a very low stock of the Webelos Activity Badges. Some units have decided to buy anticipated awards for the remainder of the year. This is fine, but packs will NOT be able to return them to the store after July 1st. If your unit has an excess of belt loops and pins, please do not hesitate to come bring them in by July 1st. I will only accept belt loops that are still in their plastic packaging and pins that are not tarnished. If your pack has any leader materials, new CS handbooks, Tiger slides, Tiger hats with tags, or unwrinkled Tiger neckerchiefs they need to be returned to one of the three stores no later than April 27th. I will not accept them any later.
Please pass this message along to the parents in your pack. If you are interested, please check out the links below to get a glimpse of the new Cub Scout Program.
Thank you for your patience in this transition,
---
TRADING POST SURVEY
Hello All: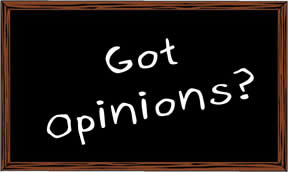 We want to know what YOU want to see in the Santa Barbara Trading Post! Whether you come into the Trading Post once a week or once a year, your input is greatly appreciated. Follow the link below to fill out the survey.
https://www.surveymonkey.com/s/D6TSW98
Please circulate this email to your adult leaders, parents, or anyone else who may be interested.
Thank you,
Kendahl Trull | Trading Post Manager
---
Check out this cool YouTube Video on Rancho Alegre's Cub Scout-Family Camp. Click here to go web page with more information and forms for camp
Boy Scout Resident Camp - July 12-18, 2015
There are still plenty of openings for Units and Lone Scouts who want to attend another weekj of camp.
To go to the web page with additional information and forms ,click here.
---
To learn more about these opportunities, click on the graphic
2015 OA Dues

National Youth
Leadership Training
Rancho Alegre
August 3-8, 2015
Woodbadge for the 21st Century

Wood Badge

Ventura County Council is hosting Wood Badge in 2015.

September 17-19, 2015

October 15-17, 2015

(Thursday thru Saturday)

Attendance is required all six days.

Rancho Allegre

Camp Three Falls

Check out Scouting's premier leadership program for adults being offered at Rancho Alegre and Camp 3 Falls this September and October. This training will not only help you as a Scout Leader, but also in your professional and personal life as well.
---
CUB SCOUT ADVANCEMENT AND PROGRAM CHANGES WORKSHOP

Join us on Saturday, May 9th at the Santa Maria LDS Stake Center (938 Sierra Madre Way) from1 1:00 to 5:00 pm for a workshop on the porgram and advancement changes occurring in the Cub Scout Program beginning on July 1st. The program presenter served on the National Task Force that developed and is implementing these changes. There is no charge for this event, but we do request that you sign up online by clicking this link so that we have adequate seating and handouts for all. For additional informaiton, please contact Council Program Chair Lynn Johnson at lynnhjohnson@gmail.com.
To download a flyer regarding this special event, click here.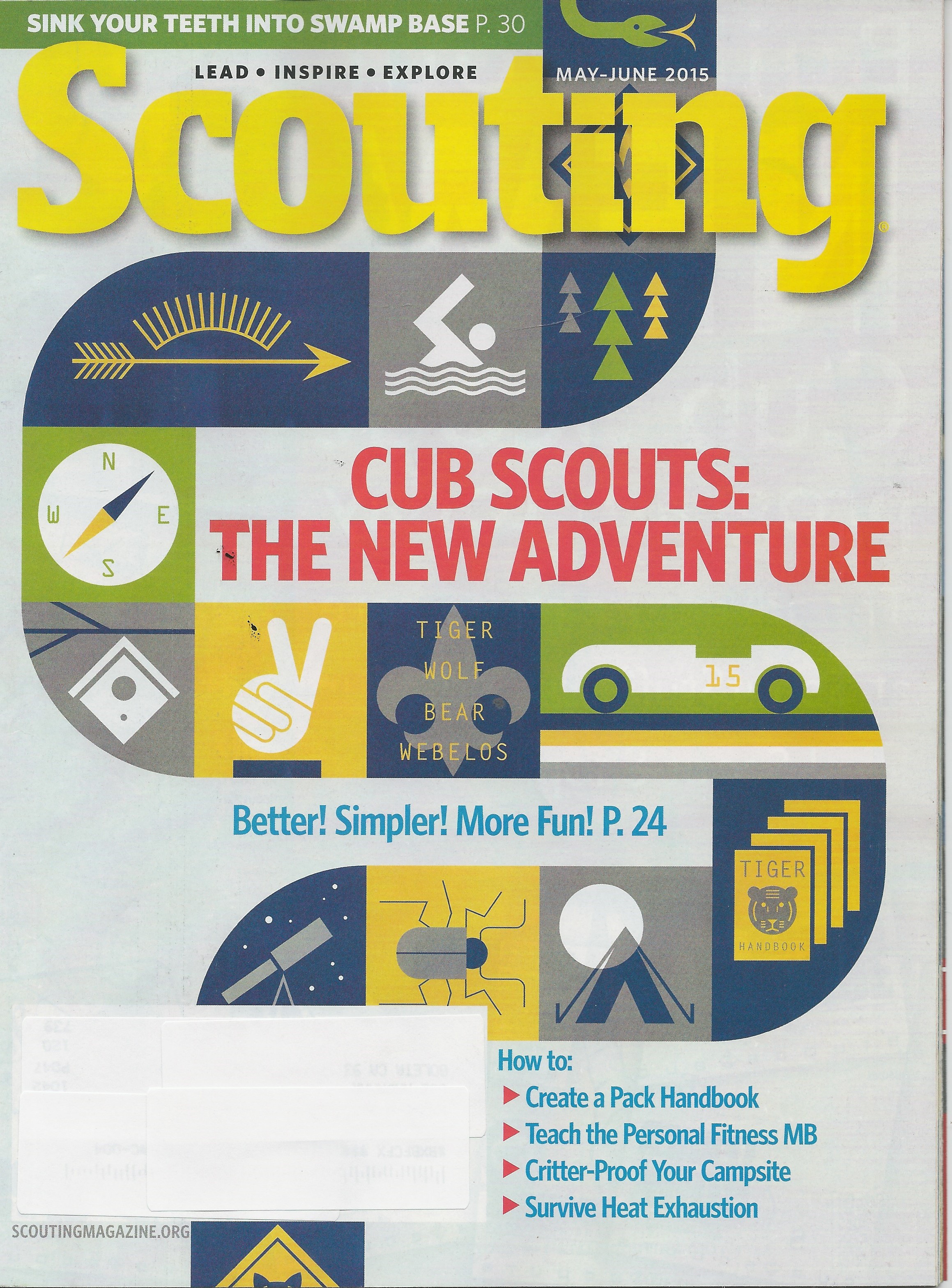 Got your attention that the Cub Scout program is changing?
---
BSA Area 4 Director C. Brad Allen presents the Council's 2015 Charter to Council Leadership: Scout Executive Carlos Cortez, Council President Randal Moos, and Council Commissioner Rick ter Borch at the April Board Meeting.
---
REVISED 2015 SAFETY RESOURCES
Fellow Scouters:

A number of BSA Safety Publications have been updated for 2015. Please review the list below and download these publications for your unit's safety program planning:
AND, a relatively new publication, to assist you as a UNIT leader, in planning fun and safe UNIT sponsored aquatic activities – "Aquatic Supervision" (BSA No. 34346 / 2013 Printing) – which you can purchase at your local Service Center. This is an excellent publication to support your Unit activities.
Attached are some of the superb resources from this new publication.
---
---
---

Upcoming Council Scouting Events

Below you will find a list of the next 40 upcoming Council-wide events for Los Padres Council. To register and/or pay for any of these events, click on the line and it will take you directly to the registration page. For events beyond the last date, click on the link to the calendar.

Council News

Check here for news releases and stories about upcoming Scouting events and changes. After each title is given a short synopsis of the article. Click on the title to read the entire article. Additional stories may be accessed by using the bottom link.

Training Information

Every Scout is deserves a trained leader
Check out these courses!

Los Padres Press (Council Newsletter)

For a BSA prepared Powerpoint presentation on bullying -
Scout Version -
Leader Version

For a BSA prepared Powerpoint presentation on bullying - Scout Version - Leader Version Scouting's values make it clear that bullying is not tolerated—both inside and outside of our organization. Our position on bullying—coupled with our commitment to serving America's youth with a quality Scouting experience—provides Scout leaders a unique opportunity to teach respect and acceptance of others. --Wayne Brock, Chief Scout Executive




Youth Protection and Risk Management Information

To report a suspected case of child abuse in Scouting, download this form with instructions.

---

---

Promoting Scouting Events on the Website and in the Newsletter

Los Padres Council will only promote approved Scouting events on its website, in its newsletter, and in social media. If you have any question about approval, contact either Carlos Cortez (Carlos.Cortez@scouting.org) or Scott Oldenburg (Scott.Oldenburg@scouting.org).).

Copy, fliers, forms, and photographs should be sent to volunteer Webmaster (RanchoAlegre@cox.net). Please send this material well in advance of the event.

---

Los Padres Council
Serving Scouting in Santa Barbara and San Luis Obispo Counties

4000 Modoc Road
Santa Barbara, CA 93110

(805) 967-0105; fax: (805) 967-5094