Nentego Lodge News, Events, and Updates
__________________________________________________________________________________________________________
---
Please click the link above to pay your annual Lodge Dues before December 15th to avoid the late fee. Dues for the 2016 year are $15.

All lodge members are encouraged to pay their annual dues. Please continue to support the Order of the Arrow and keep your membership in Nentego Lodge active.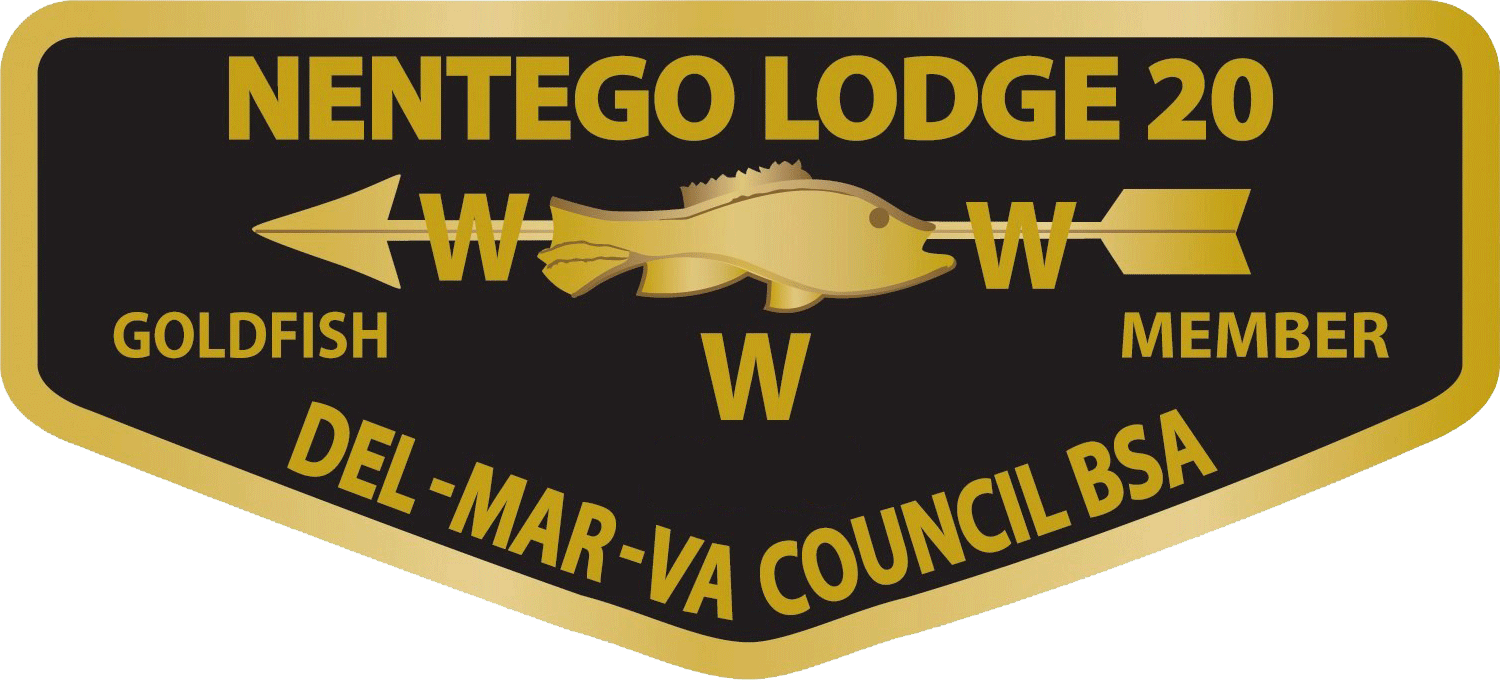 A Gold Fish Cl
ub
membership is also available.
The Gold Fish Club costs $75 per year and includes the regular fee for the following: Dues for 2016, the 2016 Banquet on February 13th, the Spring Weekend on April 22nd-24th at Henson Scout Reservation, the Summer Weekend on June 3rd-5th at Rodney Scout Reservation, and the Fall Weekend on September 23rd-25th at Akridge Scout Reservation. Participation in the Gold Fish Club is a savings of up to $35 for participation in the Lodge's annual events.

As a Gold Fish Club member you will still need to register for the events but the fee will be removed at the time of payment.
If you were formerly a member of Nentego Lodge, you can REINSTATE your membership in the Order of the Arrow by clicking here!
If you are a member of another Lodge, click here to TRANSFER your membership to Del-Mar-Va Council's Nentego Lodge.
---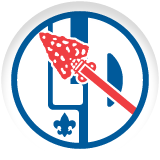 Calling all Leaders within the Lodge, Lodge Officers, Chapter Chiefs, Committee Chairs, etc... Whether you have just been initiated into the Order of the Arrow and are trying to make new friends, or you have been active in the Order of the Arrow for years and want to relax, the Lodge Leadership Development is an event for all. The Lodge Leadership Development is NOT like any other training you have attended in the past for Boy Scouts. It not only develops your leadership skills but also your friendships in the Lodge. Program leaders have access to many helpful trainings that will not disappoint.
The LLD will occur on the weekend of November 6-8 at Rodney Scout Reservation. Register to attend today.
---
---
Upcoming Events
Library Documents