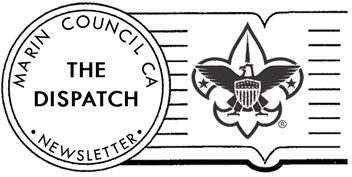 The Marin Council Newsletter
Click Here for a Free email subscription
View our February 2017 newsletter, click here.
or our short mid-February Dispatch, click here.

New Info and Quick Picks:
---
Click Above to Join Scouts or to Donate!
---
New Passes
Available Now!
2017 Annual
and 2017-18
GOLD Passes


Click image
to go to pass
web page.