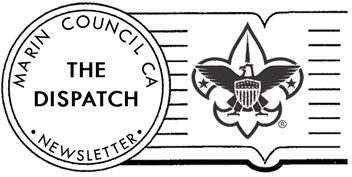 The Marin Council Newsletter
Click Here for a Free email subscription
View our December 2017 newsletter, click here.

Please Note: We have had continual, intermittant problems with our telephones here at the council office over the last month. It is on lines 415-454-1081 and 1082. We are sorry for your frustration about it. We have tried to get it repaired repetedly from AT&T (it's in their office), but cannot get a consistent fix. If you cannot get through on one of the above lines, then try 1142 or 2983. If you get voicemail, dial "0" and someone will answer.

New Info and Quick Picks:
---
Click Above to Join Scouts or to Donate!
---
New Passes Available.
$5 off the price if purchased by
1/15/18
2018 Annual
and 2018-19 GOLD Passes

Click image to go to pass web page.