Grand Canyon Council Camps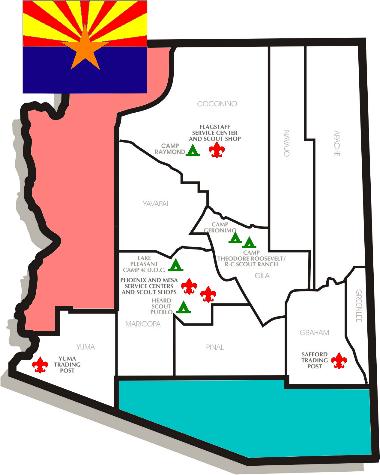 Whatever your camping interest might be, the Grand Canyon Council can fulfill a variety of outdoor program adventures at our four beautiful camps: Camp Geronimo, Camp Raymond, Camp Theodore Roosevelt/R-C Scout Ranch, the Heard Scout Pueblo, and our joint venture with Maricopa County - Lake Pleasant Camp.

The council offers a variety of summer programs for Cub Scouts, Boy Scouts and Venturers through our camps. All four Council camps are available for overnight camping September through May. Click here for more information about year round camp.
Boy Scout Summer Camp
Cub Scout Summer Camp