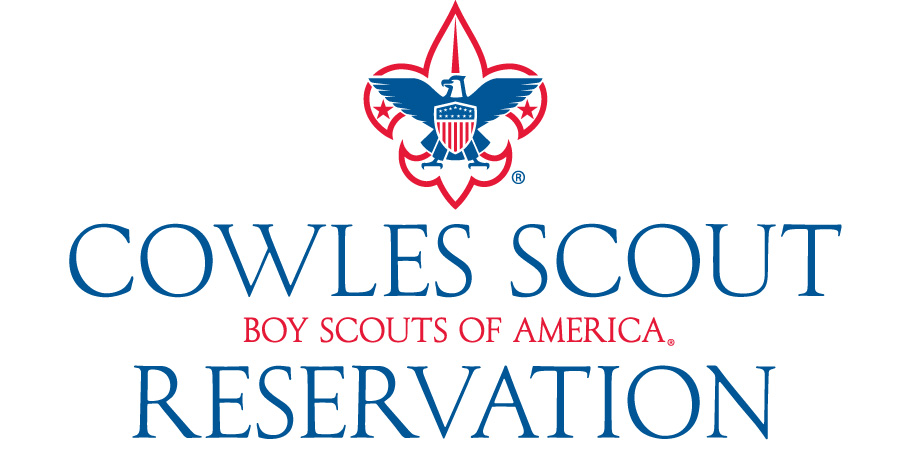 Cowles Scout Reservation
Named for William H. Cowles, Sr., an early Spokane pioneer and supporter of Scouting, Cowles Scout Reservation began as Camp Cowles in the early 1920's with a purchase of 80 acres of prime waterfront on Diamond Lake. It has grown to four camps: Camp Cowles, Camp Fosseen, Camp Ponderosa and Camp Sunrise, covering over 900 acres and more than a mile of waterfront.
In a typical summer, about 1100 boys come to Camp Cowles. Carbon Lodge serves the needs of hungry Scouts and 21 improved campsites serve as home for a week to troops of all sizes. Scouting comes alive on our beautiful waterfront, deep woods and calm marshes for Scouts of all ages and abilities.Camp Cowles is a principle centered camp founded on the ideals of the Boy Scout Oath and Law.
How To Get There
From Interstate 90 take the Division Street Exit which is also marked Newport Highway 2and 195. Stay on Division Street approx. 4 miles until the roadway splits into a "Y" at Newport Highway. The Newport Highway continues for about 40 minutes. Turn left from the highway onto North Shore road. There will be a sign on the highway that says "Camp Cowles BSA" to assist you. Stay on North Shore for about 4 miles until you reach the Scout Reservation. Parking and all registration is at the Camp Fosseen entrance.
Cub Scout Resident Camp is coming to the Cowles Scout Reservation. Cub Country opened in July of 2007 and continues to provide the ultimate camping experience to Cub Scouts and their families.
To find out more about Cub Country, click here!
Off-Season use at Camp Cowles
Scouting units and non-Scouting groups have the opportunity to utilize Camp Cowles throughout the year. To reserve all or part of the Cowles Scout Reservation for a Troop outing or any other event please contact the Spokane Service Center at 509-325-4562.
Challenging Outdoor Personal Experience (C.O.PE.) is comprised of group initiative games, and low and high course activities. Some activities involve a group challenge, while others test individual skills and agility. Participants climb, swing, balance, jump, rappel, and think of solutions to a variety of activities. Scouts 13 years of age as of January 1st (or who have completed the seventh grade) can participate in initiative games, low activities, and high activities.